POSITAL kit encoders for stepper motors have multi-turn measurement ranges
June 28, 2019 REDWIRE is news you can use from leading suppliers. Powered by FRASERS.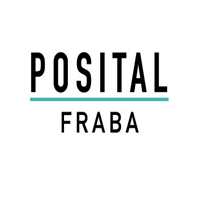 Posted by FRABA Inc
POSITAL-FRABA, based in Hamilton New Jersey, is the North American member of the international FRABA Group, a family of... Read more
Related Topics
Related Sectors
Subscribe
Free REDWIRE e-newsletter
The new magnetic Kit Encoders from POSITAL boost the performance level in low-cost stepper motors.
Stepper motors have become an attractive alternative to servo motors for precision motion control in industrial equipment, due to lower cost and improved performance. POSITAL recently launched absolute multi-turn kit encoders that measure rotation to heighten the performance of these motors. These encoders offer absolute position feedback, informing control systems of the actual rotary position of the motor's shaft.
An increasingly popular solution
Stepper motors are brushless DC motors that turn their shafts by steps, or small fixed amounts, in response to control signals. As this is an open-loop control system, system accuracy can be degraded if the motor does not complete a step because of unexpected mechanical resistance or other variables. To get around this, some businesses have used simple incremental encoders to confirm that steps have occurred. With incremental feedback, the control system must keep an accurate count of the amount of steps to track absolute rotary position of the motor shaft; if the count is interrupted or corrupted, position information is lost.
The advantage of these new POSITAL kit encoders is the provision of absolute position feedback. With these multi-turn kit encoders, complete position measurements are available whenever a control system queries the encoders. Users can restart production processes directly with minimal time or material loss, without needing to return machinery to a known starting position or reinitiate step counts.
POSITAL offers multi-turn measurement ranges with these encoders. This comes in very handy when a motor is connected to a screw shaft, cable drum, or gear-reduction system. The self-powered, multi-turn rotation counter uses POSITAL's unique Wiegand energy-harvesting technology, and the rotation count is always up to date, even if the machine has moved during a power outage. No batteries are necessary.
As modular devices, these multi-turn kit encoders are designed for integration into a motor housing, measuring the rotary position directly from the drive shaft. They are available with the same mounting form factor as incremental encoders for NEMA-standard stepper motors have, making it easy for users to substitute them.
Trust POSITAL for the latest in motion-control technology.
To learn more, contact POSITAL.
---
Share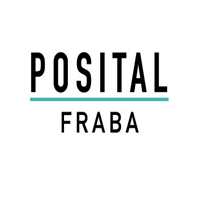 Posted by FRABA Inc
POSITAL-FRABA, based in Hamilton New Jersey, is the North American member of the international FRABA Group, a family of... Read more
Related Topics
Related Sectors