POSITAL has developed the smallest multi-turn absolute kit encoder
January 8, 2020 REDWIRE is news you can use from leading suppliers. Powered by FRASERS.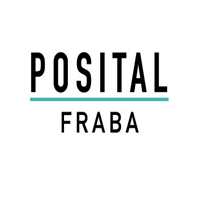 Posted by FRABA Inc
POSITAL-FRABA, based in Hamilton New Jersey, is the North American member of the international FRABA Group, a family of... Read more
Related Topics
Related Sectors
Subscribe
Free REDWIRE e-newsletter
POSITAL's new 22-mm kit is the world's smallest multi-turn absolute kit encoder.
Technological innovation never stops at POSITAL-Fraba. The company has unveiled a fully functional prototype of its new miniature multi-turn absolute kit encoder for integrated motor feedback. This device is 23 millimetres high and 22 millimetres in diameter, making it the world's smallest encoder of its kind. This is a significant breakthrough in industrial automation, in which high performance in an extremely compact package offers a huge advantage.
No need for backup batteries
This new kit encoder is ideal for manufacturers that build servomotors, feedback-controlled stepper motors, micro-drives, miniature robots, and other machines that require high-precision position feedback and in which space is at a premium.
POSITAL's new miniature multi-turn absolute kit encoder contains a small-scale version of the company's Wiegand energy-harvesting system that provides power to the rotation counter. This enables reliable absolute multi-turn position measurement, with no need for high-maintenance batteries or gear systems.
Reliable, accurate, and easy to install, this new absolute kit encoder covers a multi-turn measurement range and provides digital output, unlike resolvers. These devices are more rugged than optical kits are and have higher resistance to oil, dust, and moisture contamination. They provide 17-bit electronic resolution and a multi-turn measurement range as high as 32 bits, which supports vendor-neutral SSI and BiSS C interfaces.
Users can install this absolute kit encoder easily and under normal factory conditions. Integrated self-calibration simplifies commissioning, and the mix of robust magnetics, high operational reliability, a temperature sensor for diagnostics, multi-turn functionality, and maintenance-free operation helps lower cost of ownership.
This year, POSITAL plans to finish developing this new kit encoder in a detailed beta testing program that involves well-known motor manufacturers. The company anticipates a full product rollout in the middle of the year, following evaluation of these test runs. POSITAL is also planning special shaft versions of these kits with integrated bearings, for additional applications.
As miniaturization is a major trend in global automation, these new kits should prove essential.
To learn more, contact POSITAL.
---
Share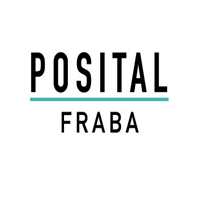 Posted by FRABA Inc
POSITAL-FRABA, based in Hamilton New Jersey, is the North American member of the international FRABA Group, a family of... Read more
Related Topics
Related Sectors