POSITAL and Fraba Group report double-digit growth over last year
May 10, 2022 REDWIRE is news you can use from leading suppliers. Powered by FRASERS.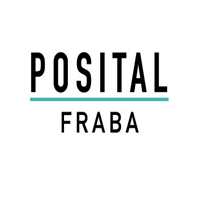 Posted by FRABA Inc
POSITAL-FRABA, based in Hamilton New Jersey, is the North American member of the international FRABA Group, a family of... Read more
Related Topics
Related Sectors
Subscribe
Free REDWIRE e-newsletter
Christian Leeser, CEO and majority shareholder of Fraba
An internationally recognized leader in motion-control sensors, the Fraba Group (of which POSITAL-Fraba is a subsidiary) saw strong growth over the previous fiscal year. In 2021, the parent company grew by 23 per cent in revenue, with global sales of €48 million and employee count up to 300. Despite the challenging logistics of the COVID-19 pandemic, which has affected all industries, Fraba managed to meet customer demand and boost profits.
Two new business enterprises
Among the major developments last year was the launch of two new business enterprises: CREDEMUS, aimed at mid-sized manufacturing companies interested in adopting the pioneering Fraba digital-processing platform for high-complexity/low-volume manufacturing, and UBITO, aimed at developing and promoting Wiegand sensor technology for Industry 4.0. Fraba also launched a new logo, a four-pointed star that represents the four guiding principles of the company for nearly 30 years.
In addition, Fraba made final preparations to open its new plant in Johor Bahru, Malaysia. The factory will complement the current facility in Poland by boosting production capacity for large-volume products and helping the corporation meet the rising demand in Asia.
Fraba also appointed two new equity partners to its leadership team, Andre Rot and Stéphane Walz. A graduate of the Rhineland-Westphalia University of Technology, Rot specializes in IT management and has been chosen to lead digital transformation at CREDEMUS. Walz, meanwhile, will be responsible for business development in France and Spain. With a background in sales and marketing, Walz has an Executive Master of Business Administration and Management degree from the General Emlyon business school in France.
With such a strong performance last year, Fraba is positioned well for further growth. While accurate predictions are hard to make, due to the uncertainties from the war in Ukraine and current supply-chain issues, Fraba and POSITAL remain optimistic. The company plans to meet future challenges with innovative products and technologies, as it observes exciting developments such as autonomous guided vehicles and Industry 4.0. Fraba and all of its subsidiaries have continued to supply technically advanced products and services for industrial customers for more than a century.
For more information, contact POSITAL.
---
Share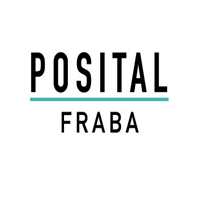 Posted by FRABA Inc
POSITAL-FRABA, based in Hamilton New Jersey, is the North American member of the international FRABA Group, a family of... Read more