New Hollow Shaft kit encoders by POSITAL have unmatched functionality
September 18, 2019 REDWIRE is news you can use from leading suppliers. Powered by FRASERS.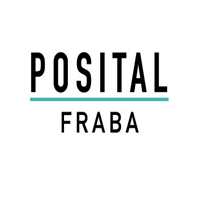 Posted by FRABA Inc
POSITAL-FRABA, based in Hamilton New Jersey, is the North American member of the international FRABA Group, a family of... Read more
Related Topics
Related Sectors
Subscribe
Free REDWIRE e-newsletter
POSITAL Hollow Shaft Kit Encoder: Maintenance-free multiturn rotary position measurement – well suited for robots and cobots
POSITAL has done it again. The company's new Hollow Shaft kit encoders are another major step forward in motion control, with unsurpassed functionality.  These encoders have a self-powered multi-turn capability that puts them in a higher league. They are recommended highly for robots and collaborative robot arms (or "cobots") and come in a compact size that makes it easy for users to integrate them directly into robot joints.
With integrated rotation counter
Previous hollow-shaft encoders on the market have achieved only single-turn measurement ranges due to limited technology. Each of POSITAL's Hollow Shaft kit encoders has an integrated rotation counter that records every revolution, even those that happen without external power. The company's acclaimed Wiegand energy-harvesting system supplies power for the counter circuitry, making backup batteries unnecessary.
With a slim design and large central opening, these encoders are perfect for servomotors and drives. The open-centre form factor leaves room for designers to route mechanical components, cables, or pneumatic/hydraulic lines through the joint centre. Installation and commissioning require a few simple steps, without any complex calibration.
While earlier POSITAL encoders used magnetic measurement, Hollow Shaft kit encoders return to optical technology. Magnetic systems usually need key components placed on the centreline of the encoder, making it harder to adapt to hollow shaft configurations. This capacitive measurement technique allows a ring-shaped form factor and offers reliability and precision at a reasonable price.
The two main components of a capacitive encoder, the rotor and stator, work as plates in a capacitive system, and the capacitive coupling between the plates changes as the rotor turns relative to the stator, which alters the modulation of electrical signals through the system. A complex signal-processing system analyzes the changes in signal strength and phase angle to determine the exact angular position of the rotor relative to the stator. To keep measurements insensitive to dust, moisture, and minor misalignment, the system integrates capacitive effects around the full circumference of the ring-shaped components.
With self-powered multi-turn capability, Wiegand energy-harvesting technology, a compact design, and much more, POSITAL Hollow Shaft kit encoders break new ground.
For more information, contact POSITAL.
---
Share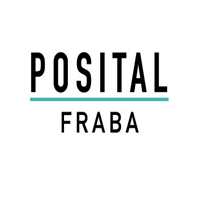 Posted by FRABA Inc
POSITAL-FRABA, based in Hamilton New Jersey, is the North American member of the international FRABA Group, a family of... Read more
Related Topics
Related Sectors