POSITAL's IXARC incremental encoders have new housing for tighter spaces
September 21, 2018 REDWIRE is news you can use from leading suppliers. Powered by FRASERS.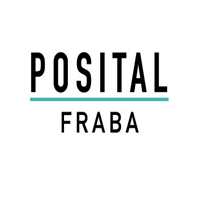 Posted by FRABA Inc
POSITAL-FRABA, based in Hamilton New Jersey, is the North American member of the international FRABA Group, a family of... Read more
Related Topics
Related Sectors
Subscribe
Free REDWIRE e-newsletter
POSITAL incremental encoders with angled cable entry
IXARC incremental encoders are among POSITAL's most popular products, acclaimed for high-resolution measurement and cost-efficiency. Now, this veteran technology company has made these rotary encoders even better. IXARC devices are now available in a special housing with a cable entry angled at 45 degrees to the encoder's axis – making it ideal for tight spaces.
This compact new design blends the features of axial and radial cable entries in one unit. This results in extra flexibility during the layout of the connection cable. The new housing, measuring 36 millimetres in diameter and 32 millimetres in length, saves valuable space.
Accurate magnetic measurement technology
Like previous POSITAL IXARC incremental encoders, this model has a highly rugged, accurate core magnetic measurement technology with first-rate dynamic response. There is a broad range of flange and shaft configurations available, which decreases the user's need for expensive adapters or work-around. The cable entry is surrounded by a watertight and dust-tight grommet, which makes the encoder compliant with IP65-level ingress protection.
Users can program IXARC incremental encoders, setting the resolution anywhere from one to 16,394 pulses per revolution (PPR) in software; this does not require any alterations to the device's mechanical properties. The user can also adjust pulse direction and the output driver – either Push-Pull (HTL) or RS422 (TTL) – through software parameters. With POSITAL's UBIFAST programming tool, anyone can make changes easily and quickly, whether in the shop or out in the field.
Other advantages of IXARC rotary encoders include the following:
incremental interface for high-resolution measurement;
available with common configurations like A, B, Z, and inverted signals;
flexible scaling functionality;
high shock and vibration resistance; and
any PPR available up to 16,394.
Customers can find the proper IXARC encoders for their individual projects by using the product finder tool on POSITAL's website. This tool allows the user to specify required features and narrow down the most suitable devices.
About the company
POSITAL supplies position and motion sensors for industrial use, with innovative design and manufacturing processes, from its North American headquarters in Hamilton, NJ.
To learn more, contact POSITAL.
---
Share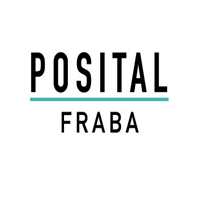 Posted by FRABA Inc
POSITAL-FRABA, based in Hamilton New Jersey, is the North American member of the international FRABA Group, a family of... Read more
Related Topics
Related Sectors