POSITAL to showcase encoders, sensors, and more at SPS show
November 6, 2019 REDWIRE is news you can use from leading suppliers. Powered by FRASERS.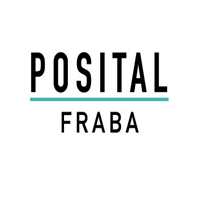 Posted by FRABA Inc
POSITAL-FRABA, based in Hamilton New Jersey, is the North American member of the international FRABA Group, a family of... Read more
Related Topics
Related Sectors
Subscribe
Free REDWIRE e-newsletter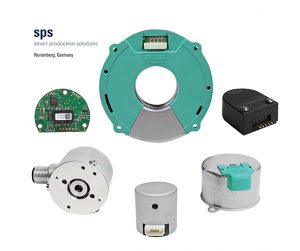 Several great POSITAL products will be highlighted at the upcoming SPS show.
As a renowned manufacturer of motion-control solutions, POSITAL showcases products at trade shows around the globe. Later this month, the company is exhibiting at the SPS (smart production solutions) show in Nuremberg, Germany. POSITAL products on display will include its kit encoders, miniaturized motor feedback encoders, self-contained rotary encoders, and energy-harvesting devices.
SPS is the world's most important exhibition for professionals in the automation industry. It runs from Nov. 26 to 28.
With freshly baked waffles
Show attendees are encouraged to visit the POSITAL team at booth 401, located in hall 4A. The company is offering freshly baked waffles with cherries and cream for visitors. POSITAL solutions to be highlighted include the following:
Hollow shaft multi-turn kit encoders. With a hollow centre design for optimal mechanical layout on robotic joints and drive shafts. The capacitive measurement system enables high accuracy, even in harsh conditions. Other features include battery-less rotation counter based on energy-harvesting technology and non-proprietary interfaces of SSI and BiSS C standards. Internal diameter sizes of 30 or 50 millimetres available.
The world's smallest multi-turn motor feedback encoders. Twenty-two-millimetre-diameter kit with no batteries or gears, eliminating maintenance. Electrical resolution up to 17 bits; multi-turn range up to 32 bits. Robust performance, high accuracy, and easy installation with optional self-calibration, plus integrated temperature sensor for diagnostics. These feedback encoders are available in BiSS C and SSI interfaces with a preset function.
IO-Link absolute rotary encoders. POSITAL single-turn plus incremental or multi-turn encoders are now available with the simple and cost-effective IO-Link interface. Features include accuracy of 0.0878 of a degree, electronic cam switches (hardware and software) that enable triggering of external events, and additional temperature and vibration sensors for condition-monitoring (multi-turn version). Connector pin 2 can be configured as preset, reset, or cam switch (multi-turn).
Wiegand sensors – energy harvesting for electronic counters. Invented in 1974, these sensors have been used in access cards for more than three decades and in encoders and water meters for more than ten years. Power supplies for future Industrial Internet of Things applications; energy output of ~170 nanojoules.
POSITAL looks forward to meeting industry reps at SPS.
To learn more, contact POSITAL.
---
Share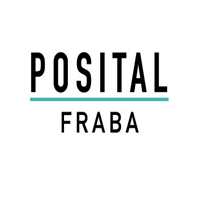 Posted by FRABA Inc
POSITAL-FRABA, based in Hamilton New Jersey, is the North American member of the international FRABA Group, a family of... Read more
Related Topics
Related Sectors