New through-hollow rotary encoders from POSITAL – adaptable and accurate
March 27, 2018 REDWIRE is news you can use from leading suppliers. Powered by FRASERS.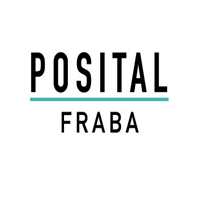 Posted by FRABA Inc
POSITAL-FRABA, based in Hamilton New Jersey, is the North American member of the international FRABA Group, a family of... Read more
Related Topics
Related Sectors
Subscribe
Free REDWIRE e-newsletter
The new POSITAL through-hollow incremental encoder
The latest addition to POSITAL's inventory of rotary encoders is its through-hollow series of incremental encoders, designed to monitor rotary motion in a wide range of equipment, such as servomotors, printing presses, and material-handling machinery. Easy to install and guaranteeing accurate measurement, these innovative encoders are the perfect cost-saving, space-saving solution for accurate positioning.
For machine builders, system integrators
POSITAL manufactures a line of rotary encoders that use incremental interfaces for measuring rotary motion in a simple, cost-effective way. These devices operate by generating an output signal every time the shaft rotates a specific amount; the resolution of the encoder equals the number of signals per full turn.
What makes these new versions stand out is how they are designed for simple installation, with the machine shaft passing through the sensor. With motors, the user can install the device between the motor body and other components mounted on the shaft. The through-hollow incremental encoder is an ideal choice for system integrators and machine builders who need accurate motion-feedback instruments that they can build into new or existing designs with minimal effort.
Through-hollow incremental encoders from POSITAL are constructed with rugged aluminum housing, which guarantees long life for the device; they also provide a high level of operational safety, as they meet an environmental-protection rating of IP65. Users can operate these instruments with various communications interfaces, such as RS422 (TTL) 5V or 11-30V and Push-Pull (HTL, 5-30V), as well as different connection options, including MIL-type connectors or built-in cables.
These rotary encoders are available with resolutions ranging from 360 to 4.096 pulses per revolution. Shaft diameters on these devices go from 9.5 to 44.5 millimetres (mm); each one with a shaft opening of 14 mm or less has an external diameter of 58 mm, while those with shaft diameters of 15.875 or more mm have external diameters ranging from 77 to 100 mm.
About the company
POSITAL supplies position sensors for industrial use, with innovative design and manufacturing processes, from its North American headquarters in Hamilton, NJ. The company is a member of the FRABA group.
To learn more, contact POSITAL.
---
Share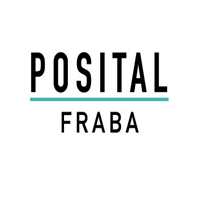 Posted by FRABA Inc
POSITAL-FRABA, based in Hamilton New Jersey, is the North American member of the international FRABA Group, a family of... Read more
Related Topics
Related Sectors