Modular kit encoders by POSITAL are digital alternatives to resolvers
October 21, 2020 REDWIRE is news you can use from leading suppliers. Powered by FRASERS.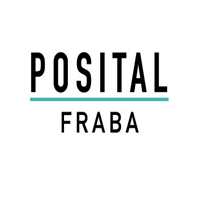 Posted by FRABA Inc
POSITAL-Fraba is one of the world's leading manufacturers and suppliers of kit encoders and other industrial motion-cont... Read more
Related Topics
Related Sectors
Subscribe
Free REDWIRE e-newsletter
POSITAL specializes in modular encoders.
POSITAL-Fraba is one of the world's leading manufacturers and suppliers of kit encoders and other industrial motion-control equipment. The company is always on the leading edge when it comes to its line of encoders. For example, POSITAL now carries a series of modular kit encoders, each of which serves as a fully digital, more accurate alternative to the standard magnetic resolver – representing a new generation of magnetic kit encoders for the future.
Gradual replacement of self-contained encoders
In recent years, there has been a notable trend in industrial motion control: the gradual replacement of standard, self-contained encoders, or rotation sensors with their own housings and shafts, with modular or kit encoders. It appears that integrated motor feedback is pushing the traditional type of standalone encoders to the sidelines, with modular kit encoders taking over. Each of the new units has been designed for installation inside the housing of a motor or a drive, where it can measure rotary motion directly from the host's shaft.
One key advantage modular kit encoders is that they offer lower costs and better tolerance to dust and moisture than high-end optical encoders do. Among the new developments are a range of miniature kit encoders, each with a diameter of only 22 millimetres, for small motors and the mini drives used in surgical mini robots and other innovative new applications.
Several variations of kit encoders are available from POSITAL's portfolio, such as models for stepper motors, hollow-shaft kit encoders, multi-turn encoders, and more. The hollow-shaft series have unmatched functionality, with a self-powered, multi-turn capability that puts them on a higher level; they are particularly suitable for robots and collaborative robot arms (or "cobots") and come in a compact size that makes it easier for users to integrate them directly onto robot joints.
Kit encoders for stepper motors was low-cost alternatives to servomotors in numerous motion- and position-control applications, which makes them perfect for motor manufacturers, machine builders, and system integrators. They provide reliable, absolute position feedback and accurate closed-loop feedback control in cost-effective, maintenance-free encoders that are easy to install.
For more information, contact POSITAL.
---
Share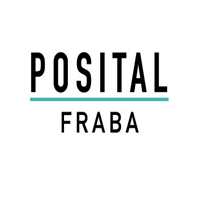 Posted by FRABA Inc
POSITAL-Fraba is one of the world's leading manufacturers and suppliers of kit encoders and other industrial motion-cont... Read more
Related Topics
Related Sectors