Analog rotary encoders by POSITAL now have higher speed, accuracy
October 22, 2018 REDWIRE is news you can use from leading suppliers. Powered by FRASERS.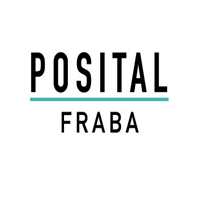 Posted by FRABA Inc
POSITAL-FRABA, based in Hamilton New Jersey, is the North American member of the international FRABA Group, a family of... Read more
Related Topics
Related Sectors
Subscribe
Free REDWIRE e-newsletter
Upgrade: POSITAL's Programmable Analog Encoders are available with push-buttons on the housing enabling the user to easily specify the upper and lower limits of the mechanical motion.
Encoders are one of the popular product lines that make POSITAL a widely respected provider of industrial motion-control equipment – including analog rotary encoders. Now, the company has made its programmable analog encoders even better. POSITAL has upgraded these devices with better accuracy, quicker dynamic response, and additional programming options.
The next generation of POSITAL analog rotary encoders also accepts a broader range of supply voltages, which makes them even more convenient for mobile machinery applications.
More reliable, longer service life
Analog rotary encoders are recommended for positioning applications that use analog control systems, with either voltage or current outputs. Their magnetic measurement mechanisms are wear-free and very durable, which enables higher accuracy, more reliability, and longer service life than standard potentiometers have.
POSITAL designs and manufactures these analog encoders to be programmable with measurement characteristics that users can customize to meet requirements of specific applications – a feature that is also common to the company's digital encoders with SSI and incremental interfaces. With POSITAL's UBIFAST programming tool, users can easily carry out programming in plants, in distributors' warehouses, or even at clients' job sites.
The programmable characteristics of these encoders include rotation direction (CW or CCW), zero set, and output range. Measurement-range programming allows for the complete range of electrical outputs, either voltage or current, to be set to match a user-defined range of mechanical motion, which significantly improves control-system accuracy.
The measurement range can be adjusted to 90, 180, 270, or a full 360 degrees for single-turn models and anywhere from one to 65,536 full rotations for multi-turn models. Users can also get analog encoders with push-buttons on the housing that allow easy specification of the upper and lower limits of the mechanical motion, with the electrical output spanning this range completely.
Different types of analog encoders suit different applications, and POSITAL encourages customers to search on its website for the right encoder. The site offers a straightforward product-finder tool in which users can specify product features to narrow it down to the right choice. With POSITAL, the right encoder is a few clicks away.
For more information, contact POSITAL.
---
Share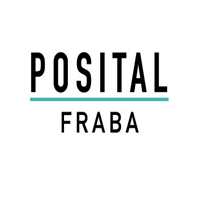 Posted by FRABA Inc
POSITAL-FRABA, based in Hamilton New Jersey, is the North American member of the international FRABA Group, a family of... Read more
Related Topics
Related Sectors