The food-processing industry benefits from a variety of Rosta products
March 8, 2023 REDWIRE is news you can use from leading suppliers. Powered by FRASERS.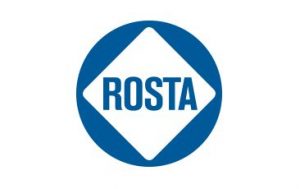 Posted by Rosta Inc
Manufacturer: Since 1945 Rosta has been developing high quality standard and custom made dynamic machine-engineered rubb... Read more
Related Topics
Related Sectors
Subscribe
Free REDWIRE e-newsletter
Rosta elements work for food companies.
Rosta Inc. has made important contributions to the Canadian industrial landscape for 35 years and counting, because of its mastery of three kinds of technology: rubber suspensions, oscillating, and tensioning. The manufacturer makes components that assist with applications in many crucial industries, such as mining, wood processing, construction, and transportation.
Another major part of the Rosta portfolio is a wide variety of elements for food processing. This selection consists of vibrating screens, shaker conveyors, and many other options.
From gyratory sifters to conveyors
Rosta innovations provide a wide range of advantages to food-processing businesses. These are components that always come in handy for the broad variety of machinery and equipment that these manufacturers use. Food and beverage producers across the country trust Rosta technology to help them with several applications, such as spiral conveyors, suspended screens, drying and separating, freezing, and other examples. Rosta food-processing elements can be classified into these distinct categories:
Dryers, separation tables, and control screens. Rosta's food-processing components for this machinery are easy to install, and they also offer high vibration isolation. No routine maintenance is necessary.
Freezing lines for fruits and vegetables. Customers depend on Rosta for constant screen control and high vibration isolation in freezing lines. The company also offers stainless steel options.
Gyratory sifters. High isolation and no maintenance for these sifters. Components are available with support or suspension.
Hanging vibrating screens. Rosta carries a one-part solution for high vibration isolation, which meets the requirements of the stringent European CE safety standard.
Shaker conveyors. Solutions that are ideal for two mass systems. Made out of a heavy-duty design and simple for employees to assemble.
Vibrating screens. Components that offer high vibration isolation, constant screen control, and corrosion resistance.
As a major manufacturer of torsional rubber springs, Rosta continues to find more innovative solutions for applications in many sectors, including food processing. The ongoing relationship that Rosta has with this industry will make sure that Canadian food and beverage producers will continue to remain profitable and competitive for many years to come. For the best components, trust Rosta.
For more information, contact Rosta.
---
Share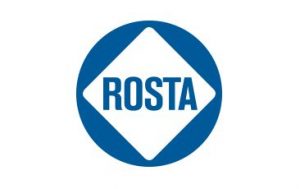 Posted by Rosta Inc
Manufacturer: Since 1945 Rosta has been developing high quality standard and custom made dynamic machine-engineered rubb... Read more
Related Topics
Related Sectors