Engineered fluid-handling solutions by John Brooks Company accommodate any needs
June 28, 2022 REDWIRE is news you can use from leading suppliers. Powered by FRASERS.
Posted by John Brooks Company Limited
John Brooks Company Limited: Fluid Handling Solution providers since 1938. For over 80 years, John Brooks Company has pr... Read more
Related Topics
Related Sectors
Subscribe
Free REDWIRE e-newsletter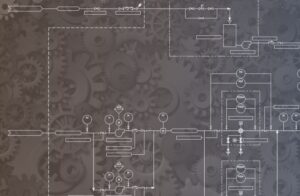 The company's engineering team can handle anything.
John Brooks Company Limited has been supplying top industrial fluid-handling products for more than 80 years. A key advantage of working with the company is its Engineered Solutions team, which consists of professional engineers and application experts who specialize in such projects as pumping, spraying, filtering, valves, heat exchangers, and more.
Among the many Canadian industries with applications that benefit from these customized solutions are general manufacturing, chemicals, petrochemicals, food processing, mining, municipal projects, oil and gas, pharmaceuticals, energy, power generation, pulp and paper, and water and wastewater treatment.
Fast adaptation to unique requirements
With the expertise and resources to tackle small custom equipment packages, complete system overhauls, turnkey solutions, and everything in between, John Brooks Company can also work with compressed-air dryers, pressure vessels, controls, pipes, and mechanical design. The engineering team can react and adapt quickly to accommodate any unique specifications or requirements a customer may have.
Regarding fluid-handling systems, the primary engineering disciplines of the company are mechanical and electrical, with substantial experience in pumps, piping, filtering, and spraying applications. John Brooks Company also has wide experience in designing, fabricating, assembling, and testing these systems. Among its design and drafting abilities are Auto CAD and Autodesk Inventor. The work mainly focuses on designing and building customized, turnkey systems featuring core products, from small standalone packages and skids to large, multi-million-dollar projects for high-profile clients.
The Engineered Solutions team includes product and application specialists, professional engineers, certified engineering technologists, full-time contract administrators, and a complete fabrication facility in Cambridge, Ont. This department offers diverse fabrication and assembly capabilities, as well as ASME manufacturing capabilities.
The team offers value-added services for customized engineered solutions constructed according to individual customer specifications. Also available are pre-engineered systems, tailored easily to comply with most standard fluid-handling applications. The Engineered Solutions team handles the design, fabrication, assembly, and commissioning of customer systems, which are of high quality and maintain operations and production with low ownership cost.
No challenge is ever too big, and no detail is too small, for the John Brooks Company Engineered Solutions team.
For more information, contact John Brooks Company.
---
Share
Posted by John Brooks Company Limited
John Brooks Company Limited: Fluid Handling Solution providers since 1938. For over 80 years, John Brooks Company has pr... Read more