Wood processing components are a large part of Rosta's portfolio
September 14, 2020 REDWIRE is news you can use from leading suppliers. Powered by FRASERS.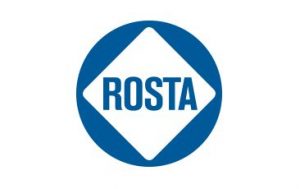 Posted by Rosta Inc
Rosta Inc. supplies rubber spring elements for all kinds of Canadian industrial markets with its unique mastery of three... Read more
Related Topics
Related Sectors
Subscribe
Free REDWIRE e-newsletter
Rosta offers solutions for the wood industry.
Rosta Inc. supplies rubber spring elements for all kinds of Canadian industrial markets with its unique mastery of three kinds of technology. These units work well in many applications in mining, construction, food processing, agriculture, waste management, transportation, and more. Wood processing – a vital part of the country's economy – is yet another major industry that Rosta serves. Wood is essential for many important functions, from construction to paper and furniture, and the Rosta team plays a role with its wood processing components.
For three-quarters of a century
These elements are a boon to common machinery applications in the forestry sector. Notable examples include shaker conveyors, gyratory sifters, chipper drives, transfer lines, and chain and belt drives. Rosta wood processing components work well for the following applications:
Chain and belt drives – Benefits that Rosta elements offer for these drives include vibration damping and extended life for belts, chains, and bearings. Universal and simple installation puts these wood processing components to work immediately.
Crushers and chipper drives – Better belt and bearing life, plus compensation of peak loads and no routine maintenance necessary.
Gyratory sifters – Rosta elements offers efficient elastic suspension and support, as they eliminate the need for maintenance.
Shaker conveyors – Advantages of using Rosta components in shaker conveyors include wear prevention, long service life, absorption of solid born noise, and long-distance conveying. Elastic drive units also benefit, while conveyors become shear-proof and maintenance-free.
Transfer lines – A one-part solution is available for transfer lines, especially for shock absorption. Maintenance-free.
For more than three-quarters of a century, Rosta has logged many international success stories for customers in the forestry sector and beyond. A few years ago, for instance, Rosta provided an ATEX motor base for CMC Texpan, a major supplier for machinery and plants in the woodworking industry, based in Colzate, Italy. With this motor base, Texpan was able to suppress fire and explosion hazards at its plant, which significantly boosted employee health and safety.
With Rosta solutions, forestry and wood companies continue to stay competitive and profitable.
To learn more, contact Rosta.
---
Share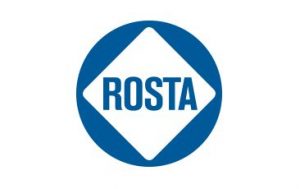 Posted by Rosta Inc
Rosta Inc. supplies rubber spring elements for all kinds of Canadian industrial markets with its unique mastery of three... Read more
Related Topics
Related Sectors