With a skilled and talented machining crew, Matritech always delivers
October 29, 2020 REDWIRE is news you can use from leading suppliers. Powered by FRASERS.

Posted by Matritech Inc.
Matritech Inc. serves loyal customers as a one-stop shop for machining services in many industrial markets, which is why... Read more
Related Topics
Related Sectors
Subscribe
Free REDWIRE e-newsletter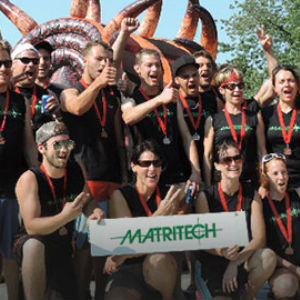 Matritech employs a talented team.
Matritech Inc. serves loyal customers as a one-stop shop for machining services in many industrial markets, which is why they keep returning. Among the factors in this success are its high-tech machinery and diverse service range. Another ingredient is the talents of the company's gifted and dedicated machining crew. Matritech's staff are a mix of experienced veterans and young go-getters that design and create all components with top commitment.
Unwavering dedication to client needs
With its young, dynamic, and skilled workers, the Matritech team offers enthusiastic collaboration as the force behind its success. They work together to synergize each other's individual talents to reach a common goal for every client that requires a solution. The company is always looking out for fresh young talent to keep its success going, and every worker that it hires knows that he or she has made a good career choice.
A defining trait of Matritech and its machining crew is the unwavering dedication to client needs that it always possesses. These workers live out their passionate commitment to customers and their core values in every single project they undertake. The essential employee traits that lead to customer satisfaction every time are positive attitude, innovation, hard work, team spirit, and respect.
The company always seeks new talent for its machining crew in designing and producing components, tools and dies, stamping, punching, laser cutting, metal forming, and welding assembly of sheet-metal products. At the moment, Matritech is seeking to hire for several full-time positions; examples include press operator, director of production, and various equipment operators. Meanwhile, CNC machinists, press operators, assembly and finishing technicians, electro mechanics, shipping handlers, and robotic-welder programmers are always encouraged to submit applications at any time.
Matritech's website has a simple online form through which young workers can easily apply for positions. This form allows potential employees to check their desired positions and attach résumés and reference letters for the company's perusal.
Watch this video to get a sense of working in the Matritech facility:
To learn more, contact Matritech.
---
Share

Posted by Matritech Inc.
Matritech Inc. serves loyal customers as a one-stop shop for machining services in many industrial markets, which is why... Read more
Related Topics
Related Sectors