Vibra Finish Limited's Mass Finishing Always Renders High-Quality Metal Parts
December 9, 2021 REDWIRE is news you can use from leading suppliers. Powered by FRASERS.
Posted by Vibra Finish Limited
Vibra Finish Limited is a manufacturer of vibratory finishing, centrifugal finishing, tumbling, separating, vibro-peenin... Read more
Related Topics
Related Sectors
Subscribe
Free REDWIRE e-newsletter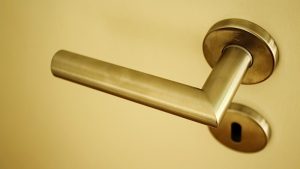 Mass finishing uses a unique scrubbing action.
Parts that are manufactured often need removing of jagged edges, cleaning, and polishing before they are fit to satisfy their functionality (the function for which they are being built). This is achieved by Vibra Finish Limited by means of a process called mass finishing.
Mass finishing is many parts being finished all together. It is typically carried out in finishing machines or systems like tumbling machines, vibratory machines, blasters, centrifugal machines, etc. Parts are fed into these machines along with finishing media, finishing compounds, and water. The parts and the finishing media scrub against each other, with the compounds aiding in removing the debris and keeping it from re-depositing on the parts. Due to this scrubbing action, the mass finishing process takes place – edges are smoothed, surfaces get polished, nooks get cleaned, and parts get broken from runners.
Finishing media are materials that aid in the Vibra Finish Limited mass finishing process. There are many types of media like synthetic preformed plastic media, ceramic media, steel media, and natural media like corn cob and walnut shell media. Finishing compounds could be dry or wet, and depending on the action required, their composition varies.
Mass finishing process can take place as a batch process, as a series of steps, or as continuous process.In a batch process, parts are loaded as a batch, and after finishing, the batch is unloaded. The next batch now goes in and so on. In the step-by-step process, the parts are taken through a sequence of processes, one by one. After every step, the parts will have some degree of finishing done on them, and after the final step, they will be fully ready. In a continuous process, the loading and unloading of parts happens continuously, while the finishing process is carried out.
To learn more, contact Vibra Finish Limited.
---
Share
Posted by Vibra Finish Limited
Vibra Finish Limited is a manufacturer of vibratory finishing, centrifugal finishing, tumbling, separating, vibro-peenin... Read more
Related Topics
Related Sectors