Vehicle rental firm protects screening equipment with Rosta rubber dampers
January 27, 2021 REDWIRE is news you can use from leading suppliers. Powered by FRASERS.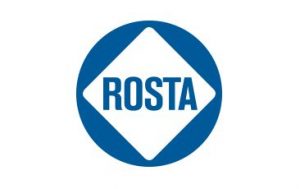 Posted by Rosta Inc
Rosta Inc. has supplied stellar technological solutions for Canadian industry for more than three decades. The parent co... Read more
Related Topics
Related Sectors
Subscribe
Free REDWIRE e-newsletter
Rosta found the perfect solution for Allemann.
Rosta Inc. has supplied stellar technological solutions for Canadian industry for more than three decades. The parent company launched this tradition during the Second World War, and it continues to meet client needs worldwide. In Switzerland, still Rosta's home country, the company's rubber dampers were the perfect solution for Allemann Transporte.
Located in St. Peter, this family business leases vehicles and construction equipment and uses vibration dampers for stationary screening equipment.
The ideal solution partner
Several years ago, Allemann was using this equipment mainly for transporting topsoil, a process that involved separating different layers of earth. This caused a heavy impact when the topsoil hit against the screen constantly. The machine had eight rubber dampers to cushion the impact, but the oscillations were strong enough to affect the steel construction. Cracks soon started to form in the base frame, and Allemann was forced to decrease the conveying capacity significantly when filtering sticky topsoil with high clay content.
Allemann needed stronger dampers. For the solution, it went on the Internet and discovered Rosta.
The Rosta team examined the equipment and replaced the eight rubber dampers with eight of its own Type AB 45 vibration dampers. These units have maintenance-free elastic joints, which are elements built to support the freely oscillating vibrating screens in various models. They support the driving forces in the conveying direction and offer good linear guidance. This lineup of AB elements is particularly useful for absorbing strong vibration quickly and powerfully where the screens discharge.
After installing the new vibration dampers, Allemann saw benefits instantly. The dampers elimination all vibration in the screener's base frame, while protecting the whole steel construction. It was also possible to boost the conveying capacity of the sticky, clay-based topsoil. Other advantages: higher productivity; lower nose emissions; and no more need to reinforce the base frame of the machine.
And Allemann still uses these Rosta dampers in the machine today. "I am extremely satisfied with the fruits of our collaboration," said Stefan Ambass, head of Allemann's gravel plant, while calling Rosta "the ideal partner for solving my problem."
To learn more, contact Rosta.
---
Share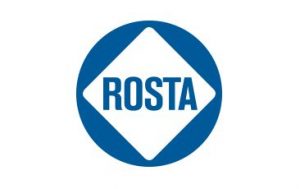 Posted by Rosta Inc
Rosta Inc. has supplied stellar technological solutions for Canadian industry for more than three decades. The parent co... Read more
Related Topics
Related Sectors