Top quality, great customer service: two reasons why Rosta succeeds
March 22, 2021 REDWIRE is news you can use from leading suppliers. Powered by FRASERS.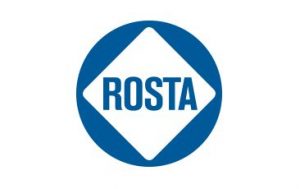 Posted by Rosta Inc
Rosta Inc. machine elements are trusted widely among businesses due to the company's mastery of three key technologies –... Read more
Related Topics
Related Sectors
Subscribe
Free REDWIRE e-newsletter
The Rosta team comprises masters of technology.
Rosta Inc. machine elements are trusted widely among businesses due to the company's mastery of three key technologies – rubber-suspension, oscillating, and tensioning technologies. And there are other reasons why this internationally renowned company keeps succeeding, like service excellence. The main ingredients of this are innovative technology, engineering expertise, and onsite customer support. With these important factors, Rosta puts the highest priority on quality and client service, and it retains a broad customer base as a result.
Support for complex applications
The company's commitment to corporate citizenship is evident from its certifications. For more than 25 years, Rosta has complied with the strict requirements of the international ISO 9001 standard, which shows that it always meets high global expectations for quality and scope of supply. The firm has also been certified according to ISO 14001, which identifies strong environmental management, since 2015.
Also vital is engineering expertise. The company designs and manufactures its elements with only the best engineers – a team that conducts daily scientific tests in Rosta's test lab with innovative equipment that performs static and dynamic load tests. This leads to groundbreaking products such as rubber inserts that withstands high temperatures, excessive oil, and higher torque.
Rosta elements are often used in complex tasks, so many clients need support to get the most out of these products. The team offers local consultation with application engineers to help clients with their projects. These engineers get expert training at the Rosta world headquarters in Switzerland, which offers the info they need to share with customers.
Most of all, Rosta always aims for the latest technological advances. Its elements perform many functions in a compact design, serving as torsional springs, pivot bearings, or anti-vibration mounts. The range of torques and sizes available allow their use in many tasks. By choosing Rosta technology and engineering expertise, clients get such advantages as fewer components to mount, faster assembly, less item stocking, lower costs, minimal maintenance, less downtime, and higher productivity in the manufacturing process.
Top skills, high technology, client support: the three strengths that back Rosta's reputation.
To learn more, contact Rosta.
---
Share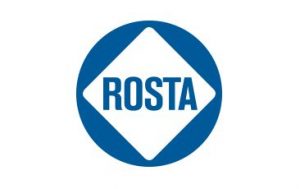 Posted by Rosta Inc
Rosta Inc. machine elements are trusted widely among businesses due to the company's mastery of three key technologies –... Read more
Related Topics
Related Sectors