Tool sharpening, machine repair are among Ohio Broach's many services
December 22, 2021 REDWIRE is news you can use from leading suppliers. Powered by FRASERS.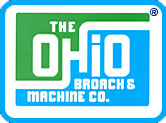 Posted by The Ohio Broach & Machine Co.
If you're looking for accuracy, efficiency, flexibility, and economy in the production of metal parts, broaching i... Read more
Related Topics
Related Sectors
Subscribe
Free REDWIRE e-newsletter
Ohio Broach offers a variety of client services.
The Ohio Broach and Machine Company has served customers across North America for years with broaching tools and machines, an essential part of many business operations. The company also provides broaching-machine repair and reconditioning services, plus tool sharpening, to keep this equipment working properly for top results. Ohio Broach customers keep their operations consistently going, with little risk of downtime or compromised quality, with these added benefits at their disposal.
Fully dedicated to consistent quality
Certified according to the ISO 9001 standard, Ohio Broach is fully dedicated to consistent quality in its tool-sharpening and broaching-machine repair and rebuilding services. This quality commitment benefits clients in such industries as agriculture, trucking, aerospace, hand tools, oil and gas, the military, the medical field, and the automotive sector.
The company team works with a wide range of sharpening equipment that keeps the edges of broaching tools keen. This equipment includes round sharpeners and flat sharpening machines, like CNC-controlled machines. These precision machines have hard, specially coated wheels that grind the hard materials that are used in the manufacture of broach tools. Flood coolant is another asset that helps the quality of tool sharpening. For customers who want to do their own sharpening, Ohio Broach even offers its Radius and Face Angle Checking gauge sets, for checking tooth profiles and forms.
Since some manufacturers would rather use their own private broaching equipment, Ohio Broach also offers convenient broaching-machine repair, reconditioning, and rebuilding services for them. The firm is very experienced in designing and building machines, so the staff can take any machine that is out of service and make it efficient and productive once again.
This process can involve taking machines apart and then cleaning, grinding, and replacing worn individual components, such as ram slides, gibs, and wear plates. Ohio Broach can supply any parts that are required, from its vast collection of vertical and horizontal CNC milling centres and grinding machines. It usually takes four or five months to rebuild a broaching machine, and the Ohio Broach crew can also retrofit older equipment with more up-to-date technology.
For more information, contact Ohio Broach.
---
Share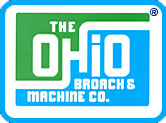 Posted by The Ohio Broach & Machine Co.
If you're looking for accuracy, efficiency, flexibility, and economy in the production of metal parts, broaching i... Read more
Related Topics
Related Sectors