TILTIX inclinometers by POSITAL now come with Modbus RTU interfaces
February 8, 2019 REDWIRE is news you can use from leading suppliers. Powered by FRASERS.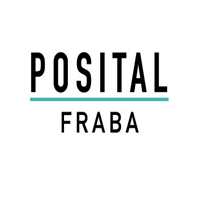 Posted by FRABA Inc
POSITAL-FRABA, based in Hamilton New Jersey, is the North American member of the international FRABA Group, a family of... Read more
Related Topics
Related Sectors
Subscribe
Free REDWIRE e-newsletter
TILTIX inclinometers by POSITAL
POSITAL, a member of the FRABA Group, has recently upgraded its line of TILTIX inclinometers with a new communication interface. Each device is now available with a Modbus RTU interface, based on Modbus RTU protocols, which are published openly and royalty-free. These protocols have become the de facto standard for simple, robust, and cost-efficient data acquisition and control systems built around standard PLCs. This is the latest example of POSITAL's constant aim for innovation.
Ideal for several applications
Also known as tilt sensors, inclinometers measure the angles of objects with respect to gravity. These tilt or level meters determine pitch and/or roll angles and output the values through appropriate electrical interfaces. Because they do not require mechanical links aside from the installation, these devices are easy to integrate into applications, which is a strong benefit for design engineers. Accurate measurement of tilt or inclination from the horizontal is essential for some motion-control systems and for safety.
POSITAL recommends these newly enhanced TILTIX inclinometers for several applications. They are perfect for solar-energy systems in which monitoring the spatial orientation of multiple collectors or reflectors is required. These devices are also ideal for production machineries, such as textile or paper manufacturing, and for material-handling equipment. Many applications that need practical, inexpensive position-control solutions can also benefit.
Several inclinometer types have been developed by POSITAL as suitable solutions for different applications in each industry. Users can connect their new Modbus RTU nodes together through RS-485 serial connections with as many as 32 devices connected to the bus. Other advantages include the following:
Full 360-degree single axis or dual-axis of plus or minus 80 degrees;
Shock immunity of up to 100 grams;
Tough, fibre-reinforced PBT and heavy-duty, die-cast aluminum housings available; and
Programmable measurement resolution, zero setting, and direction via API.
POSITAL manufactures two different styles of inclinometers – dynamic ones, which have been equipped with three-dimensional MEMS accelerometers and gyroscopes, and static ones, which have two-dimensional MEMS accelerometers as sensor cells and which achieve high accuracy in static systems or with machines in slow motion.
To learn more, contact POSITAL.
---
Share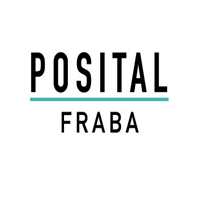 Posted by FRABA Inc
POSITAL-FRABA, based in Hamilton New Jersey, is the North American member of the international FRABA Group, a family of... Read more