The Wiegand system of energy harvesting converts energy for POSITAL
July 16, 2020 REDWIRE is news you can use from leading suppliers. Powered by FRASERS.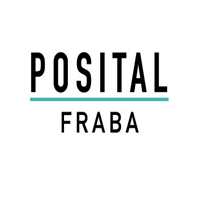 Posted by FRABA Inc
POSITAL-Fraba is a major innovator in the field of motion control. The manufacturer always uses the latest technology in... Read more
Related Topics
Related Sectors
Subscribe
Free REDWIRE e-newsletter
In-house wire processing machinery
POSITAL-Fraba is a major innovator in the field of motion control. The manufacturer always uses the latest technology in its encoders, sensors, inclinometers, and more. A hot topic in industry these days is energy harvesting: when networked components can harvest the electricity that they need directly from their surroundings, they create potential for maintenance-free, energy-self-sufficient networks, with no batteries required. The Wiegand effect that POSITAL uses is an energy-harvesting system with a stellar track record.
A wire that creates electricity
Although kinetics, thermocouples, and piezo are more well known and common as energy-harvesting technologies, POSITAL has actively supported the Wiegand system. At the heart of this method of energy harvesting is a very special, tiny wire, invented by John Wiegand, that has an almost magical effect: it converts mechanical energy into pulses of electricity.
The first Wiegand sensor was designed in 2004, and POSITAL has been using this method of energy harvesting in its multi-turn encoders since 2006. This system enables reliable measurement of multi-turn absolute positions with no need for an external power supply. It generates short voltage pulses that are sufficient to power rotation-counting electronic circuits, even at very low rotation speeds.
To work with this technology, POSITAL supplies fingertip-sized "mini power plants" that can energize electronic counters and other low-power devices. Packaged as SMD components, small Wiegand sensors are used in the company's own line of multi-turn encoders. POSITAL sells these encoders to gas- and water-meter producers and other third-party manufacturers.
Wiegand sensors by POSITAL are used as pulse generators in many industrial applications. These devices have no moving parts. When a magnetic field changes the magnetic state of the Wiegand wire within the sensor, it produces a output pulse that can be employed as a power source in an energy-self-sufficient revolution counter.
POSITAL's Wiegand sensor products reflect the knowledge acquired by a full decade of experience in using Wiegand-effect base revolution counters. The company uses SMD mounting technology to assemble these high-performance sensors, which can be used for revolution counters in absolute rotary encoders, meters, and other relevant applications.
For more information, contact POSITAL.
---
Share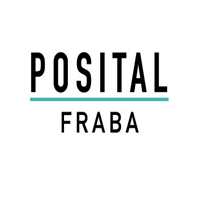 Posted by FRABA Inc
POSITAL-Fraba is a major innovator in the field of motion control. The manufacturer always uses the latest technology in... Read more
Related Topics
Related Sectors