The Rosta element and the basics that define its design and technology
June 15, 2022 REDWIRE is news you can use from leading suppliers. Powered by FRASERS.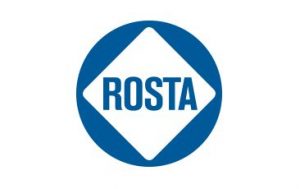 Posted by Rosta Inc
Manufacturer: Since 1945 Rosta has been developing high quality standard and custom made dynamic machine-engineered rubb... Read more
Related Topics
Related Sectors
Subscribe
Free REDWIRE e-newsletter
A standard element by Rosta Inc.
For close to 80 years, manufacturers have relied on Rosta technology – including Canadian customers who work with Rosta Inc. Central to the company's range of specialized machine components, all built to offer a diverse blend of useful functions in one compact design, is the Rosta element – an elastomer-powered torsional spring.
Rosta elements provide reliable performance across a wide range of industrial applications, encompassing three functions in one: torsional spring, pivot bearing, and anti-vibration mount.
Technology developed in 1944
The original technological concept that Rosta developed in 1944, using an outer housing that contains an inner square surrounded by four rubber cords, is at the heart of every product. This technology serves in countless applications, with an operating angle of plus or minus 30 degrees and a variety of sizes and torques.
The rubber-suspension elements are designed primarily as torsional spring devices that provide operation angles of plus or minus 30 degrees. Pivoting the spring device generates more than torsional moments, depending on the particular function. According to the specific application, users typically have to take additional radial Fr, axial Fa, and/or cardanic Mk forces into consideration.
Since 1992, Rosta has been an ISO 9001-certified development, manufacturing, and distribution company. All products undergo regular functional and quality testing. The Rosta team constantly tests and controls rubber inserts on the test machines of the in-house laboratory regarding Shore A hardness, compression set, abrasive wear, rebound resilience, tensile strength, breaking elongation, and aging behaviour.
The dimensional tolerances of the rubber inserts are defined according to the DIN 7715 standard, while the Shore A hardness is defined according to DIN 53505. The inner-core profiles and housings of the rubber-suspension elements are subject to the tolerance guidelines of the relevant production process and the respective supplier – for example, cast, extruded, or edge-rolled – and the individual material consistency – e.g., aluminum casting, steel tube, or nodular cast iron parts.
The resulting torsional moments and spring deflections of Rosta rubber-suspension elements lie within a tolerance range of plus or minus 15 per cent at most, but typically fit within a far narrower range.
To learn more, contact Rosta.
---
Share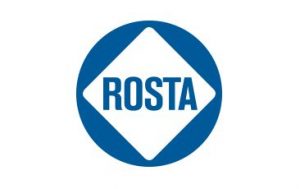 Posted by Rosta Inc
Manufacturer: Since 1945 Rosta has been developing high quality standard and custom made dynamic machine-engineered rubb... Read more
Related Topics
Related Sectors