The benefits hospitals receive from using the Custodian CMMS program
November 16, 2020 REDWIRE is news you can use from leading suppliers. Powered by FRASERS.

Posted by CustodianTM CMMS (by AG Research Inc)
Custodian CMMS is an innovative asset-management software recommended for the hospitality and municipal sectors – and al... Read more
Related Topics
Related Sectors
Subscribe
Free REDWIRE e-newsletter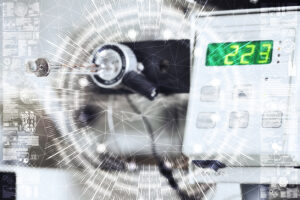 Custodian serves the healthcare sector well.
Custodian CMMS is an innovative asset-management software recommended for the hospitality and municipal sectors – and also the healthcare industry. Medical facilities serve thousands of patients and visitors while controlling hundreds of machines and supporting employees on a 24-7 schedule. Running multiple maintenance systems is too much for old-fashioned analog methods, which is why so many hospitals today rely on a CMMS program like Custodian to run smoothly.
Lower costs and more
It is a full-time job to maintain a safe, functional healing environment, as the maintenance team in a hospital always has to be ready at a moment's notice. Using Custodian's computerized maintenance-management software provides extra time for hospital employees, with four major benefits: easier work-order management, lower repair costs, alleviation of regulatory overload, and accountability.
Before the Internet age, hospital workers conducted maintenance data on paper. Not only were work orders easily lost; it also made most maintenance reactive instead of preventative. Even today, digital solutions like spreadsheets and storing data files can waste time and force maintenance teams to view work orders from several lenses instead of as a system-wide whole. The Custodian CMMS program evolves work-order management by maximizing efficiency.
Second, Custodian reduces maintenance expenses. A hospital typically has many clinical departments, but may have only one maintenance team. Developing a solid foundation between departments can result in gaps and inefficiencies. A CMMS program enables a system-wide overview of the organization and its inventory. Custodian notes the situation for each piece of equipment, the cost of each part, and any need for maintenance while using less labour overtime.
CMMS software also alleviates regulatory overload, which all healthcare leaders experience. Custodian notifies the maintenance team automatically of continued required testing, as well as the standard cost of each test. It also tracks the system's complete history, forecasts preventative maintenance, and lets employees know when testing is due again, so the staff can focus on other tasks.
Finally, Custodian creates a culture of accountability. Personnel are associated with specific tasks, and managers can monitor statistics to see where gaps lie in staff performance.
To learn more, contact Custodian.
---
Share

Posted by CustodianTM CMMS (by AG Research Inc)
Custodian CMMS is an innovative asset-management software recommended for the hospitality and municipal sectors – and al... Read more