Tensioning solutions by Rosta include motor bases and tensioner devices
March 11, 2021 REDWIRE is news you can use from leading suppliers. Powered by FRASERS.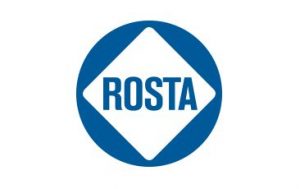 Posted by Rosta Inc
Rosta Inc. has been providing essential machine elements in Canada for more than three decades, setting itself apart fro... Read more
Related Topics
Related Sectors
Subscribe
Free REDWIRE e-newsletter
Motor bases are among Rosta's offerings.
Rosta Inc. has been providing essential machine elements in Canada for more than three decades, setting itself apart from its competitors with its mastery of three kinds of technology – rubber-suspension, oscillating-conveyor, and tensioning technology. Among the tensioning solutions that the company offers are motor bases, tensioner devices, and accessories.
With backing and support from its parent corporation in Switzerland, tensioning technology has always been one of Rosta's core competences.
Elimination of machine-design issues
With high expertise in tensioning solutions, the Rosta team makes them through the concept and production of machine components for the maintenance-free tensioning of belt and chain drives. An ideal product is always available, whether for initial tensioning of large belt drives with Rosta's own self-adjusting motor-base suspension or for efficient secondary tensioning by means of easy-to-install chain and belt tensioners.
A key benefit of investing in Rosta tensioning solutions is the elimination of many common issues in machine design, like the compensation of lengthening because of age and belt slip. With Rosta tensioning technology, the user no longer needs to be concerned about periodical re-tensioning maintenance.
Tensioning technology by Rosta produces three types of products:
Tensioner devices – self-adjusting, maintenance-free tensioning systems that make up for length compensation and slippage. These devices offer the lowest damping factor on the market, resulting in substantially longer chain, belt, and pulley life and reduced downtime.
Motor bases – Every one of Rosta's motor bases is a two-in-one system: a motor support with an integrated self-tensioning system, which always maintains the perfect belt tension for consistent transmission of the nominal torque. The result of this is an extended belt and pulley lifetime and significant energy savings.
Accessories – To work with these tensioning units, Rosta customers can choose from sprockets, chain riders, and rollers. The perfect sprocket or roller is available for any chain or belt drive a customer may have. There are even complementary accessories for chain riders. Do-it-yourself is never necessary, as a mounting bracket offers the most flexible and practical way to fix and implement a Rosta tensioner.
To learn more, contact Rosta Inc.
---
Share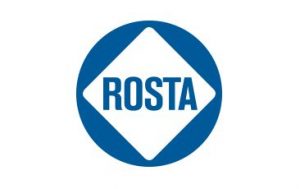 Posted by Rosta Inc
Rosta Inc. has been providing essential machine elements in Canada for more than three decades, setting itself apart fro... Read more
Related Topics
Related Sectors