Tensioner solutions by Rosta Inc. and their four key user benefits
July 6, 2022 REDWIRE is news you can use from leading suppliers. Powered by FRASERS.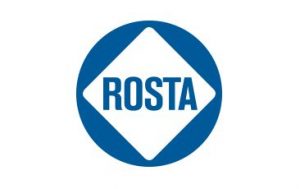 Posted by Rosta Inc
Manufacturer: Since 1945 Rosta has been developing high quality standard and custom made dynamic machine-engineered rubb... Read more
Related Topics
Related Sectors
Subscribe
Free REDWIRE e-newsletter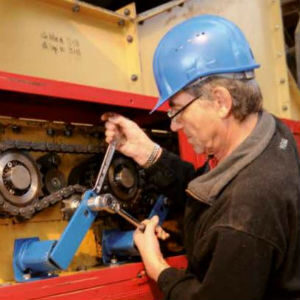 Rosta tensioners offer many advantages.
Rosta Inc. has been manufacturing world-class industrial technologies for well over 30 years for Canadian customers. This is a tradition carried on by its parent company in Switzerland for nearly eight decades. The corporation's core product line includes tensioner devices, or machine elements for maintenance-free tensioning of belts and chain drives.
Among the most common examples of these tensioners are self-adjusting motor-base suspensions, for initial tensioning of large belt drives, as well as chain and belt tensioners for efficient secondary tensioning.
Dampening vibration in belt bands
Tensioners are available in various designs to suit almost any user need. These devices provide several significant advantages, ranging from transmission of constant torque to dampening of vibration in belt bands. There are four main user benefits of investing in Rosta tensioner solutions instead of alternatives from the company's competition:
Easy installation. A central bolt should be used to install these tensioners on stiff, even, and clean machine components. The frictional connection on the flange is usually sufficient for final positioning, and the positioning notch can add assurance on the dirty or uneven surfaces by setting a roller pin.
Long operational life. The tensioner device lowers the level of wear on the rollers and bearings by handling the belt gently, so users benefit from extended lives of parts.
No maintenance required. Periodic re-tensioning maintenance is no longer necessary with Rosta tensioner solutions. Tensioners eliminate the compensation of lengthening from age to belt slip, as well as other common issues.
A variety of options. Rosta tensioners are available in seven sizes, and they provide a broad variety of different characteristics for varying tasks. For example, heat-resistant and oil-resistant options are available, while stainless steel models can help users in the food-processing and pharmaceutical sectors. Users can also select from a wide range of operating temperatures, from -40 to 120 degrees Celsius.
Rosta also supplies accessories to work with these tensioners, like safety sprockets, pre-tensioning devices, and support brackets. Double arm tensioners can prevent misalignment. Depend on Rosta for tensioners that can serve virtually any need that a business may have.
For more information, contact Rosta.
---
Share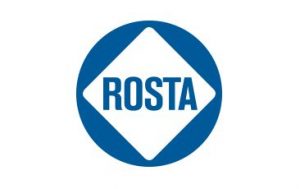 Posted by Rosta Inc
Manufacturer: Since 1945 Rosta has been developing high quality standard and custom made dynamic machine-engineered rubb... Read more
Related Topics
Related Sectors