Smart rotary encoders by POSITAL are upgraded for Industry 4.0
September 24, 2020 REDWIRE is news you can use from leading suppliers. Powered by FRASERS.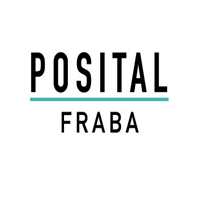 Posted by FRABA Inc
POSITAL-FRABA, based in Hamilton New Jersey, is the North American member of the international FRABA Group, a family of... Read more
Related Topics
Related Sectors
Subscribe
Free REDWIRE e-newsletter
POSITAL IXARC absolute rotary encoders now come with the IO-Link interface.
POSITAL-Fraba has upgraded its IXARC line of smart rotary encoders to meet the challenges of Industry 4.0 – by expanding the series to include support for the IO-Link communications interface. With this expansion, users can simplify their communications systems, obtain magnetic multi-turn sensing with no gear or battery required, achieve condition monitoring with vibration and temperature sensors, and reduce costs with simple wiring. Other key advantages include automatic parameterization after device replacement and hardware I/O-Pins for preset, reset, or cam switches.
Inexpensive and easy to implement
An inexpensive communications system that is easy to implement, IO-Link is designed to simplify connections between large-scale fieldbus or industrial Ethernet networks and sensor/actuator devices on the plant floor. The IO-Link master gateway device has an interface to the plant-wide network on one side and multiple point-to-point connections to individual sensor devices on the other. The IO-Link interface for end devices eliminates the need to support complex communications protocols at the sensor or actuator level. The system supports various data types, like measurement data, device configuration instructions, and information on temperature and other operating condition parameters.
Multi-turn models of these smart rotary encoders now offer 16-bit resolution, the ability to output rotation speed to the controller directly, new electronic cam/preset/reset functionality, and extended device diagnostics. With built-in temperature and vibration sensors, these IXARC units can monitor these condition parameters. To ensure that rotation count is always up to date, the rotation counter is powered by energy harvested from the rotation of the encoder's shaft. This lowers maintenance expenses by eliminating the need for backup batteries.
As other IXARC smart rotary encoders do, these IO-Link-connected models come with a broad variety of housing materials, levels of environmental protection, shaft types/diameters, and mounting flanges. Customers can configure sensors with the precise mechanical and performance characteristics for their unique applications quickly and less expensively. To simplify the search for the right IO-Link encoder, POSITAL has an online product-finder tool, through which customers can specify the required product features for their needs and narrow it down to the best solutions.
For more information, contact POSITAL.
---
Share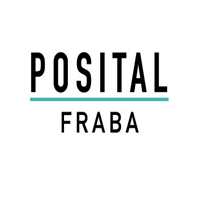 Posted by FRABA Inc
POSITAL-FRABA, based in Hamilton New Jersey, is the North American member of the international FRABA Group, a family of... Read more
Related Topics
Related Sectors