Shipping and packaging products come in many forms at Advance
September 7, 2023 REDWIRE is news you can use from leading suppliers. Powered by FRASERS.

Posted by Advance Shipping Supplies Inc
We stock thousands of products, and through our partnership with key suppliers, can quickly order thousands more to get... Read more
Related Topics
Related Sectors
Subscribe
Free REDWIRE e-newsletter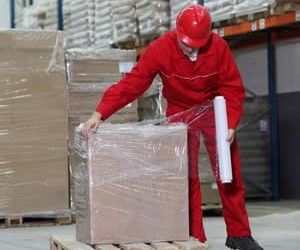 Advance Shipping Supplies carries a wide selection.
Advance Shipping Supplies Inc. has been a major source of shipping and packaging solutions since 1985. A reason for its longevity is that it takes effort to source the best-quality products to meet the requirements of every facility and warehouse, adopting the role as a one-stop shop for packaging and shipping options.
The Advance team collaborates strategically with major manufacturers across the continent to supply this broad product selection to Canadian businesses.
Industry-specific models for unique applications
A crew of expert sales and service professionals assists customers in navigating this lineup. These employees are industry-sensitive and understand diverse market demands. They evaluate every customer's needs and use industry-specific models to determine the top solution for the unique application. Clients spend less time shopping for supplies and more time operating their companies. Advance carries the following product categories:
Automated equipment – including Fox stretch-wrap equipment, Signode/Strapex strapping machines, and Champion case sealers and conveyors, as well as shrink-wrap equipment.
Corrugated items – corrugated cartons, pads, and single-faced rolls, plus custom-sized and printed cartons.
Material-handling equipment – such options as pallet trucks and related products by Lift-Rite, plus many Kleton solutions like service carts, hand trucks, platform trucks, stackers, lifters, drum equipment, and conveyors.
Protective packaging – a variety of shipping solutions available in this category, such as bubble wrap, polyfoam, mailers, loose fill, newsprint, wrapping paper, polysheeting, and air-pillow systems.
Shelving and racks – storage systems such as solutions by E-Z-Rect, plus pallet racking, mezzanines, shelving cabinets, and lockers. The Advance team can install these products for clients.
Strapping – Signode/Strapex for protective packaging systems that apply plastic and steel strapping, as well as innovative products for bundling, labelling, and palletizing needs.
Stretch wrap – AEP and Berry brands of stretch wrap, in conventional and high-performance versions. The latter option offers a higher load integrity, while also reducing the cost per load.
Tape – options by Vibac and Cantech, such as carton-sealing masking, filament, duct, double-coated, and paper gummed tape, in addition to custom-printed tape with a corporate logo.
For more information, contact Advance.
---
Share

Posted by Advance Shipping Supplies Inc
We stock thousands of products, and through our partnership with key suppliers, can quickly order thousands more to get... Read more