Rosta's rubber spring elements are designed to handle various functions
March 27, 2023 REDWIRE is news you can use from leading suppliers. Powered by FRASERS.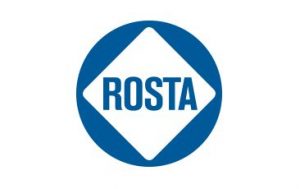 Posted by Rosta Inc
Manufacturer: Since 1945 Rosta has been developing high quality standard and custom made dynamic machine-engineered rubb... Read more
Related Topics
Related Sectors
Subscribe
Free REDWIRE e-newsletter
Elements by Rosta are tough and versatile.
For 35 years and counting, Rosta Inc. has been benefiting Canadian industry with its unsurpassed expertise in three kinds of technology – rubber-suspension, oscillating-conveyor, and tensioning technologies. The supplier provides many great solutions, such as rubber spring elements, which clients count on in many applications for their tough construction and versatility.
These Rosta products are notable for their distinct blue colour and can fulfill a range of different functions in just one unit.
Many torques and sizes
These components are suitable for many applications that require such traits as resilient suspensions, elastic supports, cushioning mounts, or smooth guidance. Unique among Rosta solutions, these elements come in a wide range of torques and sizes, and each has an operating angle of plus or minus 30 degrees. Clients can use these components as torsional springs, pivot bearings, or anti-vibration mounts, and they are also recommended for pushing, pulling, and tensioning in equipment.
As jointed springs, Rosta components each have four pre-tensioned special rubber bodies between housings and an inner square profile offset by 45 degrees. These elements do not have any metallic contact or friction locations, and the inertia of the natural rubber provides energy damping during turning movements, due to the flexing friction of the rubber bodies.
Through the durable construction and the innovative design of these rubber spring elements, businesses can realize significant savings. Due to their multiple functions, expensive bearing and damping components are not necessary. In addition, the quiet, maintenance-free function lowers operating expenses with longer service intervals. Other key advantages of trusting in Rosta components include quicker assembly, fewer stocking items, higher productivity in manufacturing operations, more dependability, and longer operational lifespans.
These rubber spring elements are featured in Rosta's free oscillating systems, guided shaker systems, gyratory sifters, tensioner devices, motor bases, anti-vibration mounts, and other solutions. They are purchased by companies in various industries, such as agriculture, mining, food processing, and transportation. Rosta works closely with clients to make sure every solution lives up to all customer needs.
For top versatility in machine elements, customers around the world know to trust Rosta.
To learn more, contact Rosta.
---
Share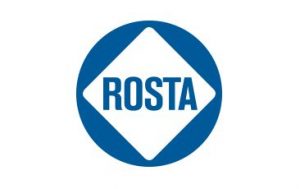 Posted by Rosta Inc
Manufacturer: Since 1945 Rosta has been developing high quality standard and custom made dynamic machine-engineered rubb... Read more
Related Topics
Related Sectors