Rosta's rubber spring element solutions help customers in various sectors
February 7, 2020 REDWIRE is news you can use from leading suppliers. Powered by FRASERS.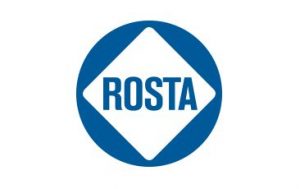 Posted by Rosta Inc
For more than 75 years, Rosta's rubber spring element solutions have kept manufacturing operations around the world movi... Read more
Related Topics
Related Sectors
Subscribe
Free REDWIRE e-newsletter
Many sectors benefit from Rosta products.
For more than 75 years, Rosta's rubber spring element solutions have kept manufacturing operations around the world moving – including in Canada, through Rosta Inc. The company has mastered three important forms of industrial technology – rubber-suspension, oscillating-conveyor, and tensioning technology – which are essential to a wide range of equipment. This is why there continues to be a high demand for Rosta elements in a variety of Canadian industries.
Agriculture, construction, forestry, and more
The Rosta team has such versatile capabilities that its rubber spring element solutions work for machinery in many different sectors. The company identifies nine primary markets in Canada that benefit substantially from its technological solutions. These are the nine markets:
Agriculture – Rosta elements are frequently used in harvesters, hay bailers, tillage equipment, shaker conveyors, and general farming equipment.
Construction machinery – Mobile screens, winch drum controls, chain and belt drives, and hand compactors benefit from Rosta's rubber spring element solutions.
Food processing – Vibrating screens, spiral conveyors, suspended screens, shaker conveyors, gyratory sifters, dyers, separation tables, and fruit/vegetable freezing lines.
Forestry – Elements for shaker conveyors, chipper drives, transfer lines, and chain and belt drives.
General manufacturing – Rosta components and elements are good for road sweepers, HVAC equipment, road vehicles, car-wash equipment, snow plows, large ventilation, and a variety of machines.
Mining and mineral exploration – Horizontal and inclined vibrating screens, rock crusher drives, vibrating feeders, impact tables, belt drives on screens, and slurry pump support all benefit from Rosta wares.
Playgrounds and outdoor fitness – Seesaws, outdoor rocking chairs, fitness equipment, rocking toys, and playground furniture.
Recycling and waste management – Rosta supports vibrating separators and feeders, separation tables, flip-flow separators, crushers and shredders, and conveyor-belt scrapers.
Transportation – Air-conditioning and auxiliary drives, access platforms, vibration isolation, and general belt tensioners.
Canadian businesses have remained profitable and competitive through Rosta technological solutions for more than three decades. Customers in numerous industries know they can count on Rosta for the best elements in the business.
For top technology that functions above and beyond its expectations, rely on the experts at Rosta.
To learn more, contact Rosta.
---
Share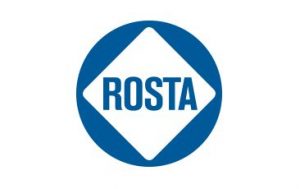 Posted by Rosta Inc
For more than 75 years, Rosta's rubber spring element solutions have kept manufacturing operations around the world movi... Read more