Rosta's RPU plastic unit provides a whole new level of customization
October 3, 2022 REDWIRE is news you can use from leading suppliers. Powered by FRASERS.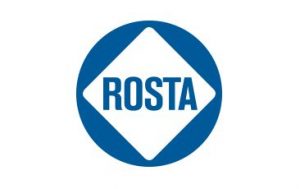 Posted by Rosta Inc
Manufacturer: Since 1945 Rosta has been developing high quality standard and custom made dynamic machine-engineered rubb... Read more
Related Topics
Related Sectors
Subscribe
Free REDWIRE e-newsletter
The RPU by Rosta comes in many forms.
A top Canadian manufacturer and distributor of machine elements and components, Rosta Inc. works off the groundbreaking innovations of its parent corporation in Switzerland, offering solutions in three areas (rubber-suspension, oscillating-conveyor, and tensioning technology). The company is always expanding its lineup with fresh new products, like the Rosta Plastic Unit, or RPU.
A relatively recent development, the RPU represents a whole new level of customization from the skilled manufacturers at Rosta.
Torsional spring with inherent damping
Designed to meet the precise specifications of any user, the RPU is a fully bespoke torsion-spring-based solution, one that the Rosta team has engineered and developed by leveraging advances in material science, modern manufacturing methods, and its own background of decades' worth of expertise.
The RPU is a torsional spring with inherent damping, just like the typical Rosta element, but with a versatile range of functions. This plastic unit can serve users as a pivot bearing while providing vibration isolation, and it can exert or resist a force, absorb kinetic energy, and guide or control oscillating motion. The Rosta crew is willing and able to use its decades of experience to work closely with clients to understand their individual requirements for the performance of the element and co-develop the appropriate solutions. Rosta will manufacture and supply the RPU according to exact specifications following initial prototyping, testing, and full customer approval.
RPU technology works in a special way. A rigid material forms the inner and outer sections, as a second flexible polymer material provides connecting elasticity. The design, geometry, and choice of flexible polymer in the construction can determine the level of relative movement of both the inner and other sections. On top of this, the physical limits and performance can be precisely engineered, including the damping co-efficient and the spring rate.
Crucial to the company portfolio of specialized machine elements designed to offer a mix of useful functions, the typical Rosta component is an elastomer-powered torsional spring that provides dependable performance across a broad range of industrial applications. Many industries rely on Rosta, from agriculture to mining and transportation.
To learn more, contact Rosta.
---
Share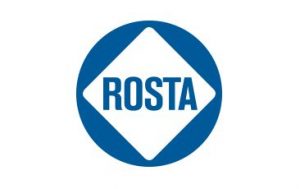 Posted by Rosta Inc
Manufacturer: Since 1945 Rosta has been developing high quality standard and custom made dynamic machine-engineered rubb... Read more
Related Topics
Related Sectors