Rosta transportation components work for all kinds of common applications
September 19, 2022 REDWIRE is news you can use from leading suppliers. Powered by FRASERS.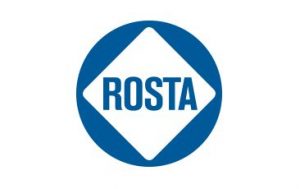 Posted by Rosta Inc
Manufacturer: Since 1945 Rosta has been developing high quality standard and custom made dynamic machine-engineered rubb... Read more
Related Topics
Related Sectors
Subscribe
Free REDWIRE e-newsletter
The transportation sector benefits from Rosta.
In the transportation industry, safety and reliability are crucial factors in equipment. Lives depend on its adequacy, so the technology used in cars, buses, and trucks must never fail. Rosta Inc. knows this, and this is why it manufactures the world's top transportation elements: components and other products that always keep vehicles moving. The Rosta team helps this sector get people and products to their destinations safely and punctually with its mastery of three types of technology.
An unsurpassed source of solutions
The company serves the transportation industry with general belt tensioning systems and other high-quality transportation elements, solutions that are vital for many applications, such as A/C and auxiliary drives, access platforms, and vibration isolation. This makes Rosta an unsurpassed source of industrial transportation solutions.
The many areas that receive competitive advantages from Rosta's capabilities include the following:
Auxiliary systems in trucks and buses – including a one-part solution available for self-compensating belt tension and damping backlash.
Car-wash equipment – a range of solutions, such as a one-part, maintenance-free solution for constant brush pressure in car washes.
Road sweepers – elements that are very useful for compensating obstacles, reducing brush wear, absorbing shock, and damping vibration.
Road vehicles – vibration isolation and hinges with opening assistance among many Rosta benefits, ones that minimize material and production expenses.
Snow-moving equipment – transportation components that serve as shear-proof, temperature-resistant solutions following simple assembly.
Wheelchairs and other electric vehicles – options for shock absorption, which increases safety and comfort for riders, with a simple one-part solution.
Rosta tensioning systems offer similar solutions for a broad variety of other sectors. Among the examples are playground and fitness equipment, seat furniture, part grippers, and other machines and equipment. The Rosta crew also plays a major role in component distribution for general manufacturing, mining, food processing, construction, forestry and wood processing, recycling and waste management, and agriculture. Through these sectors, Rosta contributes to the technological advances and safety of Canadian industry.
As a master of three kinds of technology (rubber-suspension, oscillating conveyor, and tensioning technology), Rosta always provides the best solutions available for the transportation sector.
To learn more, contact Rosta.
---
Share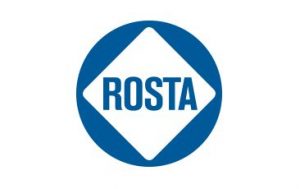 Posted by Rosta Inc
Manufacturer: Since 1945 Rosta has been developing high quality standard and custom made dynamic machine-engineered rubb... Read more
Related Topics
Related Sectors