Rosta provides element solutions for recycling and waste management
May 15, 2020 REDWIRE is news you can use from leading suppliers. Powered by FRASERS.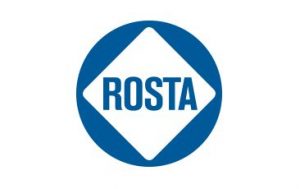 Posted by Rosta Inc
For more than three-quarters of a century, Rosta has remained an international leader in rubber-suspension technology –... Read more
Related Topics
Related Sectors
Subscribe
Free REDWIRE e-newsletter
The recycling sector relies heavily on Rosta elements.
For more than three-quarters of a century, Rosta has remained an international leader in rubber-suspension technology – including more than three decades in Canada through Rosta Inc. The company is an essential source of mechanical element solutions for many industries, including oil and gas, forestry, agriculture, playgrounds, food processing, and mining. Another major Canadian sector through which Rosta plays an important role is recycling and waste management, in which Rosta has a healthy customer base.
Strong, reliable, and efficient
Recycling and waste management are vital services in every community. Rosta Inc. element solutions are extremely useful for a broad range of waste and recycling applications; examples include vibrating feeders and separators, crushers, and scrapers on conveyor belts. These rubber-suspension components and other products prove to be as strong, reliable, and efficient in this industry as they do in other sectors.
Rosta element solutions are relied on in the following applications in this field:
Belt conveyors – Rosta technology in belt conveyors results in constant surface cleaning, fast obstacle compensation, and scraper mounts that last for a long time.
Crushers and shredders – With Rosta solutions, waste-management crushers and shredders achieve high absorption of reactive forces and constant control of belt tension as they prevent excessive belt overload.
Flip-flow separators – Rubber-suspension technology leads to efficient spring accumulators, long stroke motions, and the highest possible flow capacity.
Separation tables – A key advantage of using Rosta elements in separation tables is smooth operation. Rocker arms can offer counterbalanced systems as control levels have extended lifespans.
Vibrating feeders – Rosta elements make vibrating feeders overload-proof, with results such as impact-proof mounts, high isolation levels, and solid-borne sound absorption.
Vibrating separators – With Rosta technology comes strong corrosion resistance and continuous motion control in vibrating separators. Other key advantages include resilient suspensions and fully aligned oscillations.
The Canadian waste and recycling industry runs as smoothly as possible with the assistance of Rosta technology.
About the company
Based in Goodwood, Ont., Rosta Inc. has been providing high-quality technological solutions for many Canadian manufacturers since 1988.
To learn more, contact Rosta.
---
Share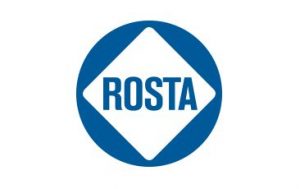 Posted by Rosta Inc
For more than three-quarters of a century, Rosta has remained an international leader in rubber-suspension technology –... Read more
Related Topics
Related Sectors