Rosta mining components work for a wide variety of industrial equipment
June 1, 2021 REDWIRE is news you can use from leading suppliers. Powered by FRASERS.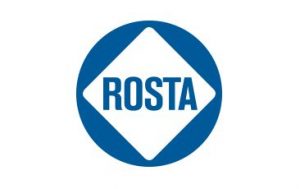 Posted by Rosta Inc
A number of important industries keep the Canadian economy going, and some depend strongly on reliable machinery to func... Read more
Related Topics
Related Sectors
Subscribe
Free REDWIRE e-newsletter
Mining operations rely on Rosta technology.
A number of important industries keep the Canadian economy going, and some depend strongly on reliable machinery to function. A key example is mining. Rosta Inc. mining components are essential to this industrial market, because workers require equipment that is operating properly and consistently to extract needed materials from the ground.
With these mining elements, operations can progress with minimal downtime. From vibrating screens to feeders and impact tables, many applications require rubber spring elements and more.
Ten of the options available
With its dependable mining components, Rosta offers top technological solutions for machining in this sector. Among the relevant applications for these products:
Belt drives for vibrating screens. Rosta mining components prevent V-belts from flipping or jumping. Realignment is no longer required, and belts and bearings will have longer operational lifespans.
Conveyor-belt scrapers. A single-part solution is available to dampen belt vibration while it cleans the belt consistently.
Horizontal vibrating screens. These elements can offer high isolation, consistent screen control, and absorption of solid born noise.
Impact tables. Benefits here include higher conveyor-belt life, efficient impact energy absorption, and quick, simple payback.
Inclined vibrating screens. For better screen performance and corrosion resistance, with elements that are shock-load-proof.
Mobile screening plants. Variable sloped positions are possible, as well as high vibration isolation and screen attachment to support structures.
Rock crusher drives. Multiple V-belt lifetime and compensating peak loads, and no routine maintenance is required.
Slurry pump drives. Rosta mining elements boost energy efficiency and prevent excessive tension in V-belts, with no alignment or re-tensioning necessary.
Sub-frame isolation for vibrating screens. Rosta helps its customers save frequency control with lower structural loading and vibration isolation of more than 96 per cent.
Vibrating feeders. For assistance with heavy-duty applications, as well as absorption of high dump loads and consistent feeder control.
The mining and quarrying industry is just one of the many sectors that Rosta serves. Other examples include agriculture, construction, food processing, recycling, and transportation. With expertise in three kinds of technology, Rosta always offers the best solutions.
For more information, contact Rosta.
---
Share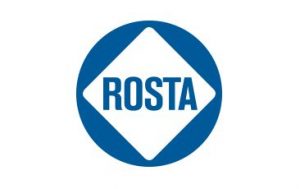 Posted by Rosta Inc
A number of important industries keep the Canadian economy going, and some depend strongly on reliable machinery to func... Read more
Related Topics
Related Sectors