Rosta makes two different kinds of elements for vibration control
September 7, 2023 REDWIRE is news you can use from leading suppliers. Powered by FRASERS.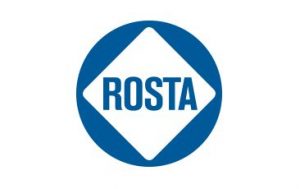 Posted by Rosta Inc
Manufacturer: Since 1945 Rosta has been developing high quality standard and custom made dynamic machine-engineered rubb... Read more
Related Topics
Related Sectors
Subscribe
Free REDWIRE e-newsletter
Elements can handle machine-borne vibration.
Businesses across Canada have relied on Rosta Inc. for the best in machine elements and components for 35 years and counting. The manufacturer has mastered three distinct types of technology in order to offer products for various applications, including conveying and sifting, tensioning, damping, pressing, guiding, and vibration control.
To accomplish the top levels of vibration isolation and noise reduction, Rosta combines dynamic load-bearing capacities and low natural frequencies in its anti-vibration mountings.
Limiting unwanted vibration and noise
Rosta makes solutions for vibration control that are designed to limit the unwanted transmission of vibration and noise. Two types of elements are available for this application: ones for machine-borne vibration, and ones for structure-borne vibration.
Components for machine-borne vibration are highly efficient anti-vibration products that help to limit the transmission of vibration and noise from industrial equipment to the surrounding environment and structures. Rosta carries suspension systems with the highest levels of efficiency and isolation for all free-oscillating vibrating systems, ranging from onion-sorting shakers to dewatering screens in mines.
In this category, Rosta offers standard mountings, standard dynamic mountings, and high-altitude dynamic mountings. These elements give users vibration isolation ranging from 93 to 99.95 per cent and natural frequency from 2.2 to 25 hertz, depending on the specific model. Size, static height, and compression also vary widely between the different units.
Users can limit the transmission of vibration between structures or isolate sensitive machinery from environmental vibration with high-performance solutions by Rosta for structure-borne vibration. Like the machine-borne models, these suspension systems offer high isolation and efficiency for all free-oscillating vibrating systems.
To help customers choose the appropriate anti-vibration models for their unique applications, Rosta has an online Anti-Vibration Mounting Selector that provides indicative selection of these mountings. Each result includes an estimation of vibration isolation (excluding damping effect and cold-flow effect), while assuming the load is distributed equally. Vibration amplitude and remaining compression are to be considered to ensure efficient mounting performance, and the mountings can have varying capacities in different directions. Customers should contact Rosta regarding more specific information and feasibility of subcritical applications.
To learn more, contact Rosta.
---
Share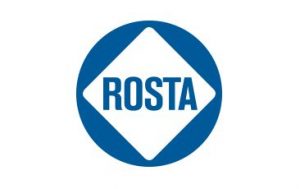 Posted by Rosta Inc
Manufacturer: Since 1945 Rosta has been developing high quality standard and custom made dynamic machine-engineered rubb... Read more
Related Topics
Related Sectors