Rosta industrial motor bases support suspension in friction belt drives
September 4, 2020 REDWIRE is news you can use from leading suppliers. Powered by FRASERS.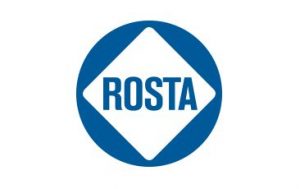 Posted by Rosta Inc
The best in tensioning technology: this is what businesses worldwide have come to expect from Rosta. This includes Canad... Read more
Related Topics
Related Sectors
Subscribe
Free REDWIRE e-newsletter
Motor bases are available from Rosta Inc.
The best in tensioning technology: this is what businesses worldwide have come to expect from Rosta. This includes Canadian customers of Rosta Inc. This technology is the concept and production of machine elements for maintenance-free tensioning of belts and chain drives. For this purpose, Rosta offers five models of industrial motor bases.
Motor bases are self-tensioning motor mounts that support suspension in friction belt drives. Rosta's line offers advantages over similar units by competitors.
Energy and cost savings
These industrial motor bases are two-in-one systems that have motor supports with integrated self-tensioning systems. These elements create constant transmission of the nominal torque by maintaining optimal belt tension. This operation results in three kinds of savings:
Energy savings. To reduce the chances of belt slip, users should inspect rigid motor suspensions and re-tension their belts on a regular basis. Rigid suspensions usually have an energy loss of roughly five per cent, because many belt drives can stand slip loss of only ten per cent before delivered torque is reduced. As this energy loss accumulates, it can become expensive over the long term. Rosta makes its motor bases to deliver consistent compensation of belt slip.
Maintenance cost savings. Rigid motor suspensions have time-consuming maintenance processes that include removing belt covers, checking tension, aligning pulleys, adjusting motor position, and performing test runs. But these Rosta components are maintenance-free, which saves time and expense.
Transmission-belt savings. Work environments often use friction belt drives to drive large inertial masses, like starting up large flywheels for saws, pumps, presses, or stamping equipment. Other motor suspensions lead to excessive stretch and early wear in seat belts. But Rosta mounts deflect slightly at startup and then swivel back to normal working positions when mass rotation is stable. Treating belts more gently can extend their operational lifespans threefold.
Industrial motor bases can also mount motors of up to 500 kilowatts – or equal to 750 PS in power.
Watch the video below to see Rosta's self-tensioning motor base in action:
For more information, contact Rosta Inc.
---
Share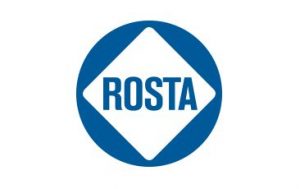 Posted by Rosta Inc
The best in tensioning technology: this is what businesses worldwide have come to expect from Rosta. This includes Canad... Read more
Related Topics
Related Sectors