Rosta Inc. equipment components come in three technological categories
November 16, 2020 REDWIRE is news you can use from leading suppliers. Powered by FRASERS.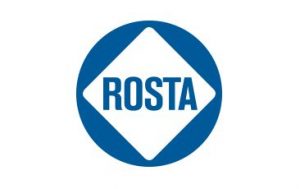 Posted by Rosta Inc
Canadian businesses have counted on Rosta Inc. for top industrial equipment components since it opened its Goodwood, Ont... Read more
Related Topics
Related Sectors
Subscribe
Free REDWIRE e-newsletter
Rosta offers many kinds of machine elements.
Canadian businesses have counted on Rosta Inc. for top industrial equipment components since it opened its Goodwood, Ont. doors in 1988. As a local branch of global manufacturer Rosta, the company keeps industrial equipment working in many sectors. Its strength is its unparalleled mastery of three technologies – rubber-suspension, oscillating, and tensioning technology. This expertise is evident in Rosta's impressive product portfolio, which represents three distinct business divisions for these respective technological areas.
Springing, damping, and supporting
Anti-vibration mounts and elastic torsion mounts use a broad variety of Rosta machine elements. Manufacturers in many industries depend on these equipment components for springing, damping, and supporting. Each of them can serve three purposes, functioning as a torsional spring, a pivot bearing, or an anti-vibration mount.
Rubber-suspension units, mounts, and accessories are among the examples in this category. All of these Rosta equipment components require no maintenance, are completely silent, and last for a long operational lifespan. Rubber-suspension technology has virtually infinite use, and its benefits include fewer components, no wear parts, improved system performance, and low life-cycle cost.
Rosta oscillating elements cover virtually every application, although customers typically use them in conveyor technology. These components are necessary for elastic suspension in any screen, sifter, conveyor trough, and discharge feeder. Among the examples: free oscillation systems, guided shaker systems, and gyratory sifters. Rosta suspension systems offer high levels of isolation and efficiency for all free oscillating vibrating systems, from onion sorting shakers to dewatering screens in mines. The company can provide support for gyratory sifters and shaker screening from 50 to 40,000 newtons.
Tensioners by Rosta are durable under any conditions, and one of the company's main specialties has always been the concept and production of machine components for maintenance-free tensioning of belts and chain drives. Whether a customer needs initial tensioning or large belt drives or efficient secondary tensioning, Rosta can offer the perfect solution. Compensation of lengthening because of age or belt slip is not an issue with these tensioners, and periodical re-tensioning maintenance is not required. Examples include tensioner devices, motor bases, and accessories.
For more information, contact Rosta.
---
Share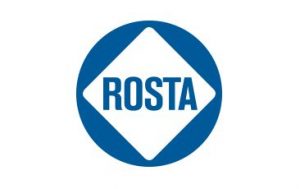 Posted by Rosta Inc
Canadian businesses have counted on Rosta Inc. for top industrial equipment components since it opened its Goodwood, Ont... Read more
Related Topics
Related Sectors