Rosta HIVE is the ideal comprehensive hardware and software package
November 16, 2022 REDWIRE is news you can use from leading suppliers. Powered by FRASERS.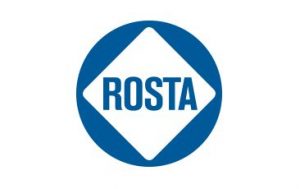 Posted by Rosta Inc
Manufacturer: Since 1945 Rosta has been developing high quality standard and custom made dynamic machine-engineered rubb... Read more
Related Topics
Related Sectors
Subscribe
Free REDWIRE e-newsletter
Efficient production is a benefit of Rosta HIVE.
Blending almost 80 years' worth of experience in managing vibration in industrial machinery, Rosta Inc. now offers Rosta HIVE – a comprehensive hardware and software package. With this set of digital services, businesses can manage production more efficiently, prevent costly breakdowns, and improve their maintenance strategy with more accurate condition information.
Rosta HIVE is an Industry 4.0 starting point for sifters, screens, and any other vibrating equipment, and it allows predictive maintenance supported by artificial intelligence (A.I.) through user-defined condition monitoring.
Full-time access to dashboards
This solution has all the necessary hardware to get customers onboard with Industry 4.0, including sensors, gateways, servers, and all the accessories required. Rosta expertise helps users to generate information models and combine them with A.I. to get predictive maintenance, anomaly detection, and error alerts in condition/process monitoring at the most crucial moments. HIVE is completely plug-and-play, with effortless setup and installation, saving time and delivering immediate insights into assets and processes. No other Industry 4.0 solution has such a wide scope, covering what the info means, why the situation is happening, and how to respond.
The largest challenge of condition monitoring is not only to identify errors and changes in the overall equipment performance, but also to identify the root causes of these errors and changes. With its experience as a component producer for vibratory machinery, Rosta can break these state-change indicators down into relevant insights. HIVE is ideally positioned for oscillating and vibratory equipment and other large or critical assets, regardless of the component's characteristics. The package gives users full-time access to dashboards, providing a holistic yet granular view of all process insights and condition data.
HIVE focuses on machine availability and process optimization to allow more efficient operations. Benefits include the following:
Data security and access – locally stored information, accessible anywhere, anytime.
Effortless equipment management – process and equipment monitoring through intuitive software.
Flexibility – packages meet user needs and can be easily integrated into current systems.
No IT effort needed – installation and operation as a wholly managed solution.
User focus – dashboards displaying role-specific critical info, while avoiding data overload.
To learn more, contact Rosta.
---
Share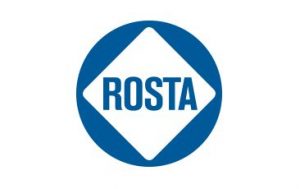 Posted by Rosta Inc
Manufacturer: Since 1945 Rosta has been developing high quality standard and custom made dynamic machine-engineered rubb... Read more
Related Topics
Related Sectors