Rosta food processing elements range from vibrating screens to conveyors
April 14, 2021 REDWIRE is news you can use from leading suppliers. Powered by FRASERS.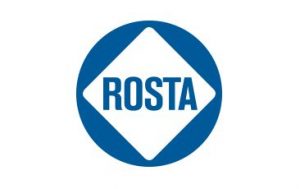 Posted by Rosta Inc
For more than 30 years, Rosta Inc. has made important contributions to the Canadian industrial landscape, due to its exp... Read more
Related Topics
Related Sectors
Subscribe
Free REDWIRE e-newsletter
The food industry benefits from Rosta elements.
For more than 30 years, Rosta Inc. has made important contributions to the Canadian industrial landscape, due to its expertise in three kinds of technology – rubber suspensions, oscillating, and tensioning. The manufacturer produces elements that contribute to applications in many important outdoor sectors, such as mining, wood processing, construction, and transportation. Another key part of Rosta's portfolio is food processing elements. This lineup includes vibrating screens, shaker conveyors, and other options.
Offering a wealth of benefits
Rosta innovations offer a broad wealth of benefits to food-processing companies. These are products that always come in handy for the wide variety of equipment and machinery that these producers use. Food and beverage makers across Canada trust Rosta technology to help them with several applications, including spiral conveyors, suspended screens, drying and separating, freezing, and other examples.
Rosta food processing elements can be grouped into these distinct categories:
Dryers, separation tables, and control screens – Rosta food processing elements for this equipment are simple to install and also provide high vibration isolation. No routine maintenance is required.
Freezing lines for fruits and vegetables – Clients rely on Rosta for constant screen control and high vibration isolation in freezing lines. Stainless steel options are available.
Gyratory sifters – high isolation and no maintenance for these sifters. Elements are available with suspension or support.
Hanging vibrating screens – Rosta supplies a one-part solution for high vibration isolation, which complies with the strict Conformité Européene (CE) safety standard.
Shaker conveyors – solutions that are perfect for two mass systems. Constructed out of a heavy-duty design and easy for workers to assemble.
Vibrating screens – elements that provide high vibration isolation, constant screen control, and corrosion resistance.
As a leading producer of torsional rubber springs, Rosta Inc. continues to find more innovative solutions for applications in many industries, including food-processing companies. The ongoing relationship that Rosta has with this sector will make sure that Canadian food and beverage producers will continue to stay profitable and competitive for many years to come. Trust Rosta for the best elements.
For more information, contact Rosta.
---
Share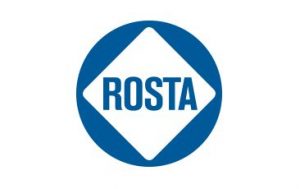 Posted by Rosta Inc
For more than 30 years, Rosta Inc. has made important contributions to the Canadian industrial landscape, due to its exp... Read more
Related Topics
Related Sectors