Rosta and the five top benefits of using its products
May 11, 2022 REDWIRE is news you can use from leading suppliers. Powered by FRASERS.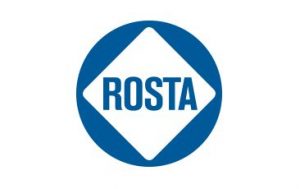 Posted by Rosta Inc
Manufacturer: Since 1945 Rosta has been developing high quality standard and custom made dynamic machine-engineered rubb... Read more
Related Topics
Related Sectors
Subscribe
Free REDWIRE e-newsletter
Customers in many industries rely on Rosta.
No other manufacturer in Canada offers the diverse and powerful selection of industrial machine components that Rosta Inc. does. The corporation works from close to 80 years of experience from its global affiliates, all of them businesses that have mastered three kinds of technology – namely rubber-suspension, oscillating-conveyor, and tensioning technology.
Rosta products have a widespread reputation for versatility, high quality, and unsurpassed performance. This is why manufacturers depend on them in a broad variety of industries.
Many unique customer advantages
Customers who work in construction, mining, agriculture, oil and gas, and other vital Canadian sectors get many unique advantages from these solutions. Rosta cites five top benefits from investing in its wide lineup of elements:
Cost-effectiveness – a lineup of rubber-suspension elements that offers a cost-effective solution for virtually every customer need for resilient suspension, elastic supports, cushioning mounts, or smooth guidance in the machine sector. On top of this, Rosta components provide a multi-functionality that results in substantial savings in the customer's initial investment, by substituting for most expensive bearing and damping elements. They also lower operational costs substantially through longer service intervals, by eliminating maintenance.
Customization – The Rosta team can develop customizer machine designs for specific customer applications, and its experienced staff, advanced equipment, and individual manufacturing processes allow the company to provide virtually any solution possible.
Long service life – Rosta components are more durable, wear-resistant, and low-maintenance than other manufacturers' elements are. The corporation's jointed, rubber-metal torsion bearings withstand extremely harsh environments, which is why they last for a long time and have lower replacement costs.
Technical support – Customers always receive world-class technical support with any Rosta purchase. The team provides convenient onsite client service, regardless of where in the world the user may be located.
Versatility – rubber mounts that are perfect for suspension of virtually any type of screen, conveyor, or sifting machinery whenever oscillations, vibrations, and agitating processing movements have to choose, separate, and move bulk materials. At the same time, spring elements can operate as torsion springs, pivot bearings, and anti-vibration mounts in one single unit within a compact space.
To learn more, contact Rosta.
---
Share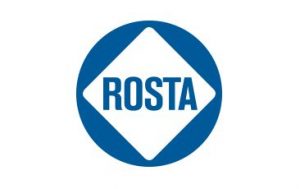 Posted by Rosta Inc
Manufacturer: Since 1945 Rosta has been developing high quality standard and custom made dynamic machine-engineered rubb... Read more
Related Topics
Related Sectors