Provix video camera system enhances diamond mine in the Northwest Territories
November 12, 2020 REDWIRE is news you can use from leading suppliers. Powered by FRASERS.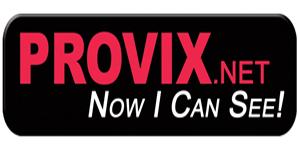 Posted by Provix Inc.
For the peak of industrial vision-enhancement solutions, many businesses across Canada benefit from working with Provix... Read more
Related Topics
Related Sectors
Subscribe
Free REDWIRE e-newsletter
NWT's Diavik diamond mine benefited from Provix.
For the peak of industrial vision-enhancement solutions, many businesses across Canada benefit from working with Provix Inc. For example, the company once deployed two pan/tilt and zoom cameras to bolters at the remote Diavik diamond mine, which is operated by Rio Tinto in the Northwest Territories. A story in International Mining covered how the mine needed this complex video camera system to support the company's remote drilling and bolting operations.
Successful trial and familiarization
The Provix team designed and built a triple-camera system for a Boltec bolter for the Diavik mine's underground operations, according to the article. The company deployed the first PTZ video system in 2013; after a successful trial and familiarization period, the mine outfitted all of its remotely operated bolters and jumbos with this system.
Provix fitted two rugged pan/tilt and zoom cameras on each side of the bolter for visual guidance and support for drilling, bolting, and screening applications. The crew also added a smaller fixed camera for a constant frame of reference for the equipment operator, who was positioned 30 metres back from the face. This operator ran both the tele-remote controls and the video camera system from a sea-can, while receiving closeup views of the back, face, booms, screens, and position of the drill through three large LCD monitors.
According to user feedback, drilling and bolting tasks became 50 per cent quicker with this Provix video camera system. Supervisors and operators were pleased with the results; they found that operators could view the work areas and tasks more easily on the LCD monitors than from the bolter cab. Operators could start bolting right away, with no problems using the camera controls.
Designed for hazardous environments, the rugged, robotic Provix PTZ camera is recommended for surface and underground mining; it also suits the construction and oil and gas sectors. The cameras are perfect for vehicle and equipment mounting in remote operations and process monitoring; their 26x zoom capability is especially ideal for surveillance. High-speed PTZ cameras are shockproof, with upgraded bearings and integrated pan, tilt, and 26x optical zoom.
To learn more, contact Provix Inc.
---
Share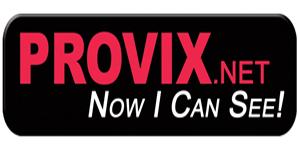 Posted by Provix Inc.
For the peak of industrial vision-enhancement solutions, many businesses across Canada benefit from working with Provix... Read more
Related Topics
Related Sectors