Provix offers many kinds of industrial solutions for vision enhancement
September 17, 2020 REDWIRE is news you can use from leading suppliers. Powered by FRASERS.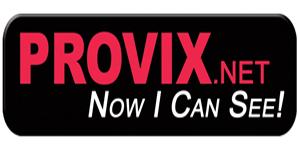 Posted by Provix Inc.
From camera systems to mining lights and more, vision enhancement equipment is essential in many industries. This is whe... Read more
Related Topics
Related Sectors
Subscribe
Free REDWIRE e-newsletter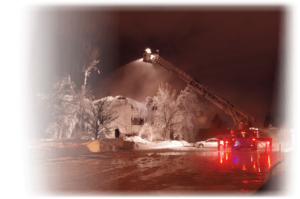 Products from Proxix suit many work applications.
From camera systems to mining lights and more, vision enhancement equipment is essential in many industries. This is where Provix Inc. comes in. This supplier develops cost-efficient solutions to deal with the challenges of modern working life, ranging from thermal imaging in the oil sands, through FireWatch cameras for heat detection for police officers and firefighters, to temperature sensing in healthcare and general manufacturing. Provix video camera systems have rugged capabilities that always suffice for the required application.
Safer and more productive workplaces
Since 1987, Provix has been a progressive company that specializes in providing logical solutions to a broad variety of workplace issues. These vision enhancement products result in safer, more productive workplaces while giving workers and managers peace of mind worldwide.
All vehicle and equipment safety systems are designed and built according to Provix' own demanding specifications, in order to satisfy the needs of a diverse range of user groups. Companies in many sectors count on Provix products, like construction, mining, agriculture, law enforcement, the military, and government utilities. From industrial to consumer applications, users rely on these solutions with their focus on performance, durability, and cost-effective deployment.
Provix' technologically advanced camera systems often come with such features as thermal vision, remote viewing capability, wireless recording, programmed and triggered event monitoring, and night vision. The inventory is a roll call of the world's top camera manufacturers, which manufacture thermal-imaging cameras, surveillance cameras, handheld equipment, vehicle systems, and products for virtually any scenario.
The Provix staff do not just supply equipment; they also serve as a team of vision enhancement experts. They can consult on any kind of camera-system deployment, with options ranging from Internet-enabled video command centres with remote viewing on tactical trucks to camera wash systems that keep slush and sleet off snowplow wing cams. The company also produces cameras and monitors for vehicles and equipment, with numerous suppliers that provide material and components custom-designed according to precise specifications. Provix monitors, cameras, and audio/video equipment are tested exhaustively to exceed industry standards.
For the ability to see in difficult places, trust Provix.
To learn more, contact Provix.
---
Share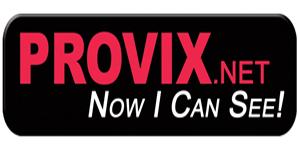 Posted by Provix Inc.
From camera systems to mining lights and more, vision enhancement equipment is essential in many industries. This is whe... Read more