Provix makes a variety of vision enhancement solutions for mining
February 12, 2021 REDWIRE is news you can use from leading suppliers. Powered by FRASERS.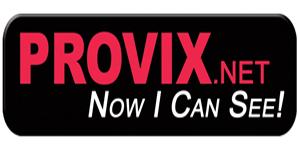 Posted by Provix Inc.
Vision enhancement solutions are vital to a wide range of industries today, for safety and efficiency. Provix Inc. is Ca... Read more
Related Topics
Related Sectors
Subscribe
Free REDWIRE e-newsletter
The mining sector benefits from Provix products.
Vision enhancement solutions are vital to a wide range of industries today, for safety and efficiency. Provix Inc. is Canada's key source of these products. And one of the industries in which Provix solutions are especially popular is mining. Whether underground or on the surface, miners need to see clearly.
Among the many high-profile mining companies that have relied on Provix products are Vale, Goldcorp, Sandvik, Trident, and many more.
Deployment of technologically advanced systems
Provix enhances vision in the mining sector through the deployment of technologically advanced camera systems. These vision enhancement solutions can include thermal vision, remote viewing capability, wireless recording, programmed and triggered event monitoring, and night vision. Provix products enable safe, productive drilling, mucking, hauling, blasting, tramming, loading, and rescue operations.
The lineup of vision enhancement solutions for mining include the following:
Camera systems. For higher safety and productivity in any mining application. Local and remote video systems for all kinds of operations, plus process monitoring or custom, user-specific systems.
Inspection equipment. Stopes, ore passes, loading chutes, breakers, raised bores, and borehole- and bin-process production monitoring.
Lighting. Advanced LED and HID lighting for mobile and stationary equipment or vehicles. Includes work-area lighting, warning and emergency lights, and portable lighting with integrated batteries and power supplies.
Proximity detection. Collision-avoidance and alarm sensor systems, radar and sonar object-detection systems, white noise, self-adjusting and conventional backup alarms, and approved systems for surface and underground operations.
Mine rescue equipment. MSHA-approved communication systems, handheld and vehicle thermal-imaging cameras for firefighting and personnel detection, camera systems and lights for emergency vehicles, and night-vision equipment.
Wireless equipment. Wireless video and tele-remote control systems, engineered solutions for remote operation and viewing of any equipment, remote mucking, loading chute cameras, process monitoring, and inspection and remote video.
Asset-tracking products. WiFi-enabled solutions for surface and underground mines.
Drilling and bolting solutions. Video systems for positioning, remote operation, inspection, and production.
Customers can choose from any type of camera system for mining. Provix solutions offer remote video, face or back bolting, surface viewing, and much more.
To learn more, contact Provix.
---
Share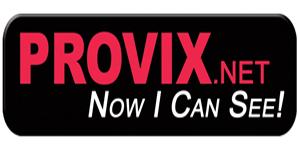 Posted by Provix Inc.
Vision enhancement solutions are vital to a wide range of industries today, for safety and efficiency. Provix Inc. is Ca... Read more
Related Topics
Related Sectors