Provix is the top industrial choice for vision equipment, solutions
June 3, 2021 REDWIRE is news you can use from leading suppliers. Powered by FRASERS.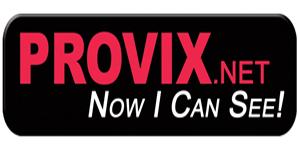 Posted by Provix Inc.
Provix develops video camera systems for a discerning customer base around the world. Specialists in thermal imaging, vi... Read more
Related Topics
Related Sectors
Subscribe
Free REDWIRE e-newsletter
Provix' drill positioning camera system
Vision enhancement is an important part of many industrial sectors, from camera systems to mining lights and more. And the best source for vision equipment is Provix Inc. This supplier develops cost-effective solutions that deal with the challenges of contemporary working life, resulting in safer and more productive workplaces every single time.
Since its founding in 1987, Provix has been a progressive organization that focuses on offering logical solutions to a wide range of issues.
Peace of mind for workers
Provix vision equipment gives peace of mind to workers and managers through enhanced safety and efficiency, with solutions from thermal imaging in the oil sands and FireWatch heat-detection cameras for first responders, to temperature sensing for healthcare and general manufacturing. Provix video camera systems offer rugged capabilities that always suit the relevant task.
All vehicle and equipment safety systems are designed according to the supplier's demanding specifications, so it can satisfy the requirements of a diverse range of users. Provix vision equipment is used in a variety of industries – construction, mining, agriculture, law enforcement, the military, and government utilities. Users count on these solutions for high performance, durability, and cost-efficient deployment in industrial and consumer applications.
Common features in Provix' technologically advanced camera systems include thermal vision, remote viewing capability, wireless recording, programmed and triggered event monitoring, and night vision. This inventory comprises products from the top camera manufacturers in the world, such as thermal-imaging cameras, surveillance cameras, handheld equipment, vehicle systems, and other solutions for almost all circumstances.
But the Provix team does more than supply products. Staff also serve as vision-enhancement experts who can consult on any type of camera-system deployment, with options from Internet-enabled video command centres with remote viewing on tactical trucks to camera wash systems that keep slush and sleep off snowplow wing cams. Provix also manufactures cameras and monitors for equipment and vehicles, with many suppliers that provide materials and components custom-designed according to exact specifications. The company tests monitors, cameras, and audio-video equipment exhaustively to exceed industry standards.
Rely on Provix to see clearly in difficult places.
To learn more, contact Provix.
---
Share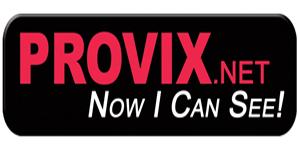 Posted by Provix Inc.
Provix develops video camera systems for a discerning customer base around the world. Specialists in thermal imaging, vi... Read more