Precision broaching from Ohio Broach works for many materials, shapes
March 27, 2023 REDWIRE is news you can use from leading suppliers. Powered by FRASERS.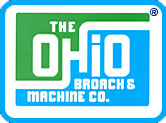 Posted by The Ohio Broach & Machine Co.
If you're looking for accuracy, efficiency, flexibility, and economy in the production of metal parts, broaching i... Read more
Related Topics
Related Sectors
Subscribe
Free REDWIRE e-newsletter
Ohio Broach offers the finest precision broaching.
The Ohio Broach & Machine Company has logged close to seven decades of helping businesses across the continent stay competitive, with its unmatched broaching skills and expertise. As a machining process that removes material with a toothed tool, broaching remains high in demand as a valued manufacturing service. The Ohio Broach team has mastered precision broaching with efficiency and versatility, which have made the company a veteran leader in this area.
Consistent precision over repeated cycles
What makes broaching so popular throughout the industrial landscape is the consistent high precision it offers over repeated cycles. This has resulted in success for Ohio Broach with many projects, such as medical implants, shaft slots, or hand tools. To maintain this high level of precision, all broaching tools have to stay sharp and in peak operational condition. The company provides broach sharpening, repair, and reconditioning services on customers' tools to maintain this high quality.
Broaching tools are shaped like saws, except that their teeth increase in height along the length of the tools. Each one has three sections for different stages of the broaching process – rough machining, semi-finishing, and finishing. A large part of precision broaching is variation of the tooth design on the tool, to meet the needs of the work piece. Broaching can make irregular shapes, keyways, non-circular holes, flat surfaces, teeth, and serrations. Operations can perform this on castings, forgings, stampings, screw-machine parts, and other pieces.
The range of materials that broaching can process is another part of its versatility. Broaching is most compatible with brass, aluminum, low carbon steel, and other materials less than Rc 30. But it also works for titanium, stainless steel, and other harder materials. Ohio Broach uses equipment that can handle a broad range of materials, like bronze, copper, graphite, hard rubber, wood composites, and certain kinds of plastic.
Because of its precision, versatility, and efficiency, broaching is an important process for many manufacturers. With these key advantages, Ohio Broach continues to provide top broaching solutions in essential industries like aerospace, oil and gas, and the automotive sector.
For more information, contact Ohio Broach.
---
Share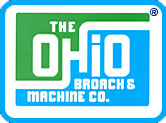 Posted by The Ohio Broach & Machine Co.
If you're looking for accuracy, efficiency, flexibility, and economy in the production of metal parts, broaching i... Read more
Related Topics
Related Sectors