POSITAL's UBIFAST configuration tool is upgraded with new features
September 11, 2019 REDWIRE is news you can use from leading suppliers. Powered by FRASERS.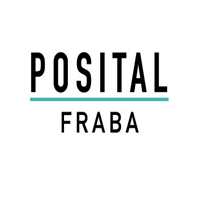 Posted by FRABA Inc
POSITAL-FRABA, based in Hamilton New Jersey, is the North American member of the international FRABA Group, a family of... Read more
Related Topics
Related Sectors
Subscribe
Free REDWIRE e-newsletter
New features have been added to UBIFAST.
Among the innovative devices available from POSITAL is the UBIFAST configuration tool, which is used to configure the various parameters available in the company's popular IXARC programmable encoders. Now, POSITAL has updated the UBIFAST tool with many new features and technologies to make it even more convenient for users. Among these upgrades are a built-in WiFi hotspot and webserver and an Internet-enabled configuration management system for IXARC programmable encoders.
No software installation required
With UBIFAST's combination of programmable encoders and a powerful programming tool, distributors, machine builders, system integrators, and others can limit their inventory of devices, but still have the power to produce sensors precisely tailored to the requirements of a specific job. Instead of stocking incremental encoders with, for example, several different measurement resolutions, distributors or users can stock a limited number of popular configurations, then customize units with the resolution required for a particular application purely through software updates.
Once the newly designed UBIFAST is powered up, any WiFi-enabled Smartphone, tablet, or laptop can connect to its WiFi hotspot and the configuration interface immediately opens in a standard web browser. No app, software installation, or Internet connection are necessary. And with the configuration management system, users can now choose to register any changes with POSITAL via an automatic e-mail interface.
Other great benefits of this configuration tool:
Compact housing with WLAN to create HOTSPOT;
Simple programming through a web browser;
Support for programmable analog encoders;
Ability to reset encoders to factory settings;
Ability to copy the same configurations to multiple devices; and
Linear-to-rotary converter for simple parameter settings.
The UBIFAST configuration tool is also programmable with measurement characteristics that can be customized to meet specific application requirements – a feature that also comes with POSITAL's digital encoders with SSI and incremental interfaces. Users can carry out programming at the factory, in a distributor's warehouse, or at a customer's jobsite with this programming tool. Among the programmable characteristics are rotation direction (CW or CCW), zero set, and encoder output range.
Measurement-range programming enables users to set a full range of electrical outputs, either voltage or current, to match a predetermined range of mechanical motion, which improves control-system accuracy substantially. Operators can set the measurement range to 90, 180, 270, or 360 degrees on single-turn models, while multi-turn models can go anywhere between one and 65,536 complete rotations. Analog encoders are available with pushbuttons on the housing to allow users to specify upper and lower limits of mechanical motion easily, with the electrical output spanning this range completely.
To learn more, contact POSITAL.
---
Share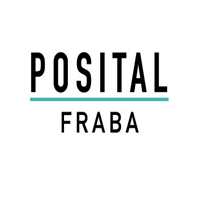 Posted by FRABA Inc
POSITAL-FRABA, based in Hamilton New Jersey, is the North American member of the international FRABA Group, a family of... Read more
Related Topics
Related Sectors