POSITAL's team has just upgraded its IXARC programmable SSI encoders
September 2, 2020 REDWIRE is news you can use from leading suppliers. Powered by FRASERS.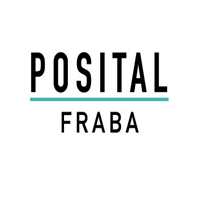 Posted by FRABA Inc
The IXARC series of programmable SSI encoders by POSITAL-Fraba has recently undergone an upgrade, with powerful new prog... Read more
Related Topics
Related Sectors
Subscribe
Free REDWIRE e-newsletter
The IXARC series has reached a new level.
The IXARC series of programmable SSI encoders by POSITAL-Fraba has recently undergone an upgrade, with powerful new programming capabilities and tools. The manufacturer's engineers have taken the programming concept to a new stage: rotary encoders that require no software, app, or installation – and operate with a greater level of cost-efficiency.
This new generation of IXARC encoders has performance characteristics that users can modify extensively through software changes, with no changes necessary to physical components.
Large variety of hardware options
Among the features of these updated programmable SSI encoders:
incremental- and absolute-encoder functions on a common hardware platform;
thousands of varying mechanical configurations and connector types available;
professional configuration management over the entire life cycle;
compact models, only 36 millimetres long;
very compact UBIFAST configuration box for WiFi Hotspot;
configuration through any WiFi-enabled device; and
four programming parameters – PPR, resolution, number of turns, and direction.
POSITAL has also introduced the UBIFAST configuration tool, a hardware module that users can easily connect to programmable SSI encoders via accessory cables. UBIFAST includes an integrated WiFi hotspot and web server, so one can connect any WiFi-enabled Smartphone, tablet, or laptop to the device, and the configuration interface will instantly open in a browser window. Also available is an Internet-enabled configuration management system for the IXARC series. After re-configuring a device, the user may register the changes through an automatic e-mail interface.
Several encoder types are programmable through UBIFAST. Among the absolute-encoder parameters that users can select are single-turn resolution, multi-turn range, code (grey or binary), and code sequence (clockwise or counterclockwise increasing). One can adjust the resolution of incremental-encoder signals in the range of one to 16384 PPR (65536 Quadrature).
IXARC encoders come in a broad range of mechanical configurations, including 36-, 42-, and 58-millimetre flanges and various shaft types like clamp, blind hollow, square, and synchro flange. The POSITAL online product finder can help customers identify products quickly and efficiently.
To learn how to use UBIFAST to program an encoder, check out this video:
To learn more, contact POSITAL.
---
Share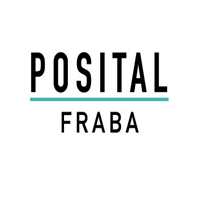 Posted by FRABA Inc
The IXARC series of programmable SSI encoders by POSITAL-Fraba has recently undergone an upgrade, with powerful new prog... Read more
Related Topics
Related Sectors