POSITAL's family of kit encoders now has three new members
December 7, 2018 REDWIRE is news you can use from leading suppliers. Powered by FRASERS.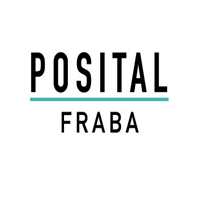 Posted by FRABA Inc
POSITAL-FRABA, based in Hamilton New Jersey, is the North American member of the international FRABA Group, a family of... Read more
Related Topics
Related Sectors
Subscribe
Free REDWIRE e-newsletter
POSITAL Kit Encoders are available in more configurations.
Industrial kit encoders are among the innovative motion-control products for which POSITAL is renowned. But this company does not rest on its past laurels; it always pushes itself to develop new solutions. Last month, POSITAL announced that its kit-encoder line had expanded by three products.
These new industrial kit encoders are created to meet the range of needs that machine builders, system integrators, and motor manufacturers face today.
Real-time measurement of rotation
Kit encoders are component-level devices that are designed to be built into equipment for applications that require real-time measurement of rotary position or speed. These products usually lack sealed housing, ball bearings, and separate shafts; they are meant to fit into the host machine's casing, with rotating components connected directly to the shaft. This results in compact, rugged installation for direct measurement position and velocity.
POSITAL's three latest additions to its line of industrial kit encoders are as follows:
Multi-turn, battery-free magnetic kit encoders. For absolute position feedback in a compact, rugged, low-maintenance package. These devices include self-powered rotation counters that make backup batteries unnecessary, enhancing reliability and virtually eliminating maintenance. POSITAL also offers variants for stepper motors with the same mounting footprint that incremental encoders have.
Through hollow kit encoders. These are made for installations in which fitting the measurement element around a machine's shaft or axle has advantages. With a thickness of only 18 millimetres (mm) and a central opening of 30 or 50 mm, this design suits many motor installations and compact robot joints. Through hollow kit encoders are based on a capacitive measurement technology that blends accuracy with tolerance to shock, vibration, dust, moisture, and magnetic fields.
Compact incremental optical kit encoders. Optimizes for speed control of small drives low power motors, and stepper motors, these encoders are simple, robust, and easy to install. Their mounting footprint is compatible with optical kit encoders from other manufacturers, and a broad range of resolutions are available.
POSITAL introduced these three new products officially at the 2018 SPS-IPC Drives trade show in Nuremberg, Germany from Nov. 27 to 29.
For more information, contact POSITAL.
---
Share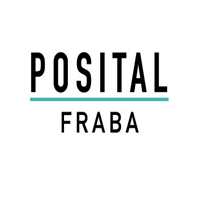 Posted by FRABA Inc
POSITAL-FRABA, based in Hamilton New Jersey, is the North American member of the international FRABA Group, a family of... Read more