POSITAL stays productive during Corona outbreak by taking precautions
April 15, 2020 REDWIRE is news you can use from leading suppliers. Powered by FRASERS.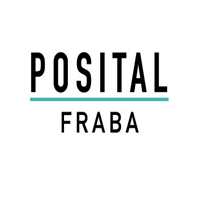 Posted by FRABA Inc
POSITAL-FRABA, based in Hamilton New Jersey, is the North American member of the international FRABA Group, a family of... Read more
Related Topics
Related Sectors
Subscribe
Free REDWIRE e-newsletter
Employees work from home whenever possible.
Since the Corona outbreak took hold, businesses around the world have been facing unique, unprecedented challenges. POSITAL-Fraba has kept its operations running successfully by taking careful precautions. The company's main focus is on keeping everybody safe. The POSITAL team has taken prompt actions at all of its locations to ensure the health and safety of colleagues while continuing to serve customers worldwide. Production and the supply chain are carrying on as usual, with minimal interruption.
Maintaining maximum delivery capacity
POSITAL has been following different requirements by local authorities during the pandemic, identifying potential risks in their early stages and taking appropriate measures to counteract them. This is how the company maintains maximum delivery capacity under the circumstances. Despite the Corona outbreak, global industry has remained aware of how important a functioning supply chain is and how great a risk government-imposed plant closure is.
Because customers' and suppliers' plant closures are unpredictable, they affect the supply chain in significant ways. POSITAL has remained in close contact with all suppliers and in the loop of any such measures when they are imminent. The team is conducting regular online meetings with clients and suppliers to ensure that everything is running smoothly, and all internal products are moving ahead without delays.
Among the measures that POSITAL has taken during the Corona outbreak since March 20:
All employees who can work from home are doing so.
The company's North American headquarters in Hamilton, NJ has remained open, but with minimal onsite staff.
The CONISTICS Inc. logistics operations is also operating with minimal staff; the company is still processing incoming and outgoing shipments with normal time frames, and the supply chain has remained stable.
Production in Poland has been running in two shifts with fixed staff assignment and one-hour breaks between shifts. All tools and handles are disinfected during breaks.
POSITAL has been supplying medical equipment to Original Equipment Manufacturers.
Some POSITAL services – like RMA processing – are taking longer than usual under the current circumstances. The team is supporting customers as well as possible.
To learn more, contact POSITAL.
---
Share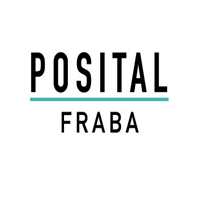 Posted by FRABA Inc
POSITAL-FRABA, based in Hamilton New Jersey, is the North American member of the international FRABA Group, a family of... Read more
Related Topics
Related Sectors