POSITAL rotary encoders now save more space with 27-millimetre housing
November 8, 2021 REDWIRE is news you can use from leading suppliers. Powered by FRASERS.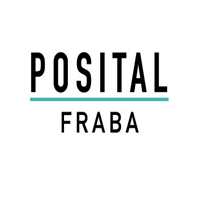 Posted by FRABA Inc
POSITAL-FRABA, based in Hamilton New Jersey, is the North American member of the international FRABA Group, a family of... Read more
Related Topics
Related Sectors
Subscribe
Free REDWIRE e-newsletter
POSITAL's new 27-mm-long rotary encoders – ideal for tight spaces
Always seeking out new ways to improve on its innovative motion-control solutions, POSITAL-Fraba has recently launched new models of its widely used IXARC rotary encoders. These new units are available with housing that is only 27 millimetres (mm) long. Combined with a diameter of only 36 mm, these ultra-compact devices are the perfect pick for tight spaces with this reduced length. This accomplishes a new level of space savings for these products.
Reliable operation in challenging conditions
These upgraded rotary encoders each have a radial cable entry and a shaft seal with a protection rating of IP65, which guarantees reliable operation even in very wet or dirty conditions. The customer can also choose from a broad range of flange and shaft configurations, which lowers the need for expensive work-arounds or adapters.
Based on the proven POSITAL magnetic measurement technology, these new encoders with compact housing are available in both incremental and single-turn absolute models. Users can program the incremental versions, with resolution that they can set anywhere from one to 16,384 pulses per turn in software with no need for any changers to the mechanical properties of the units. In the same way, the operator can reset pulse direction and the output driver – either Push-Pull (HTL) or RS422 (TTL) – through updates in software. With the user-friendly POSITAL UBIFAST programming tool, it is easy to make these changes quickly, in the shop or in the field. Absolute versions of these encoders are available with analog, CANopen, or SSI interfaces and have resolutions of up to 16 bit.
POSITAL offers an online product finder that makes it easier for customers to search for and find the proper IXARC encoders for their unique needs. Accessible via the POSITAL website, this tool allows a visitor to specify the product features that is required for a project and then narrow the search down to the most appropriate devices available.
A leading supplier of advanced industrial position sensors for motion-control and safety systems, POSITAL is also an innovator in product design and manufacturing processes and an Industry 4.0 pioneer.
For more information, contact POSITAL.
---
Share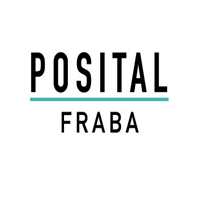 Posted by FRABA Inc
POSITAL-FRABA, based in Hamilton New Jersey, is the North American member of the international FRABA Group, a family of... Read more
Related Topics
Related Sectors