POSITAL introduces a cost-effective new kit encoder for stepper motors
May 27, 2019 REDWIRE is news you can use from leading suppliers. Powered by FRASERS.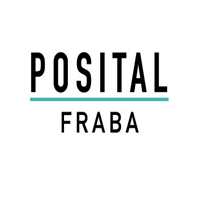 Posted by FRABA Inc
POSITAL-FRABA, based in Hamilton New Jersey, is the North American member of the international FRABA Group, a family of... Read more
Related Topics
Related Sectors
Subscribe
Free REDWIRE e-newsletter
The latest kit encoder by POSITAL is a low-cost solution for stepper motors.
A member of the FRABA Group, POSITAL keeps developing new motion-control solutions, and the latest is a kit encoder for stepper motors. This product offers a low-cost alternative to servomotors in many motion- and position-control applications, making it ideal for motor manufacturers, machine builders, and system integrators. Users get reliable, absolute position feedback and accurate closed-loop feedback control in a cost-efficient, maintenance-free encoder that is simple to install.
Filling gaps in stepper motors
Although stepper motors are attractive drive solutions, they have limits. Common issues include discrepancy between a mechanical component's position and what the control system believes it is, due to lack of information. POSITAL's new encoder device is designed for combination with stepper motors for accurate feedback. The user can integrate this kit encoder into a motor housing, where it measures rotary position directly from the shaft.
POSITAL developed this kit encoder with two major benefits: high performance and economy. As for performance, the company has taken advantage of the electronics package developed for its IXARC encoder family – a compact, 36-by-23-millimetre package that uses magnetic measurement technology to deliver accuracy of one-tenth of a degree over a wide temperature range. In addition, a self-powered, multi-turn rotation counter uses Wiegand energy-harvesting technology to keep the encoder's rotation count up to date at all times.
Even when combined with stepper motors, these devices are less expensive than servomotors are, as kit encoders do not come with the housings, shafts, bearings, and seals that self-contained encoders require. In addition, the magnetic measurement technology is relatively tolerant of small misalignments between rotating elements and static components bolted to the housing, reducing the requirement for ultra-precise assembly procedures and manufacturing costs. A self-calibrating feature can compensate for minor misalignment without any loss of accuracy.
The POSITAL team highly recommends these encoder kits with stepper motors for any positioning application that requires a reliable, cost-efficient drive mechanism – especially in manufacturing equipment, packaging machinery, and robots. POSITAL's absolute kit encoders are also useful as drop-in replacements for less capable incremental devices. Trust POSITAL for the best in absolute position feedback.
To learn more, contact POSITAL.
---
Share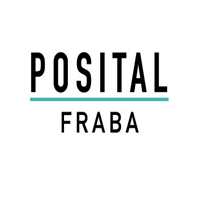 Posted by FRABA Inc
POSITAL-FRABA, based in Hamilton New Jersey, is the North American member of the international FRABA Group, a family of... Read more