POSITAL has upgraded its TILTIX inclinometers with new electromechanical gyroscopes
August 4, 2020 REDWIRE is news you can use from leading suppliers. Powered by FRASERS.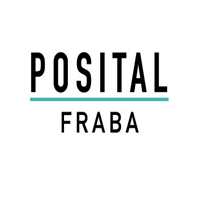 Posted by FRABA Inc
POSITAL-FRABA, based in Hamilton New Jersey, is the North American member of the international FRABA Group, a family of... Read more
Related Topics
Related Sectors
Subscribe
Free REDWIRE e-newsletter
The Dynamic TILTIX series of tilt sensors
Among the many technological solutions available from POSITAL-Fraba is its line of Dynamic TILTIX inclinometers, or tilt sensors. Standard inclinometers from many manufacturers tend to rely on accelerometers to sense gravitational forces, but this design often results in noisy, inaccurate readings when users mount them on equipment that experiences rapid movement. The POSITAL team has solved this issue by supplementing the accelerometers with a set of electromechanical gyroscopes on the TILTIX series.
Better control accuracy and safety
These new acceleration-compensated inclinometers guarantee cleaner measurements without noise. The special filtering algorithms blend signals from the accelerometers and electromechanical gyroscopes to make up for acceleration effects and create clean, reliable output. The result is better control accuracy, enhanced safety, and fewer work interruptions. These upgraded TILTIX units can also measure rotation rates and levels of acceleration, which makes them suitable for self-driving vehicles and other new application areas.
With or without the electromechanical gyroscopes, POSITAL TILTIX inclinometers are recommended for a broad variety of applications. These devices are ideal for solar-energy systems in which monitoring the spatial orientation of multiple collectors or reflectors is necessary. Other relevant applications include production machinery, like textile or paper manufacturing, and material-handling equipment. TILTIX tilt sensors are also a boon to applications that require practical, inexpensive position-control solutions.
Inclinometers are generally used to measure the angles of objects with respect to gravity. They can determine pitch and/or roll angles and output the values through appropriate electrical interfaces. Since tilt sensors do not need mechanical links aside from the installation, users can integrate them easily into applications – which is a major advantage for design engineers. Accurate measurement of tilt or inclination from the horizontal is a must for many motion-control systems and for safety.
With their versatility, Dynamic TILTIX inclinometers are highly useful in a wide range of industries. Examples include construction, mining, agriculture, the medical sector, oil and gas, renewable energy, water and wastewater treatment, valves, material handling, and mobile equipment. And when sudden movement, shock, or vibration are likely to be encountered, the upgraded "dynamic" versions are even more useful.
To learn more, contact POSITAL.
---
Share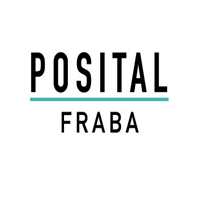 Posted by FRABA Inc
POSITAL-FRABA, based in Hamilton New Jersey, is the North American member of the international FRABA Group, a family of... Read more