POSITAL has launched a new online product selection tool, EncoderMatch
October 9, 2020 REDWIRE is news you can use from leading suppliers. Powered by FRASERS.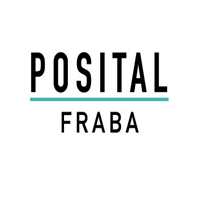 Posted by FRABA Inc
To help customers find replacement encoders quickly and easily, POSITAL-Fraba recently launched an intuitive online prod... Read more
Related Topics
Related Sectors
Subscribe
Free REDWIRE e-newsletter
EncoderMatch.com: New online platform for tracking down perfectly fitting and cost-effective replacement incremental encoders for the global MRO market.
To help customers find replacement encoders quickly and easily, POSITAL-Fraba recently launched an intuitive online product selection tool, EncoderMatch. Targeting MRO needs, this platform combines a search engine, product configurator, and ordering tool. Maintenance staff and technical buyers can find cost-efficient replacements for encoders in existing systems right at their fingertips.
In the global after-market or MRO business, there is a constant need to find replacements for an installed based of millions of devices. EncoderMatch focuses largely on incremental encoders, which represent 90 per cent of the North American market for standalone encoders.
Quick assembly after the order
At the EncoderMatch portal, visitors get instant access to data about matching POSITAL products. Once this product selection tool finds a compatible replacement, it provides a detailed data sheet for the encoder. After the customer places the order, the POSITAL team quickly assembles the product at the company's digital factory in Slubice, Poland. Due to a highly flexible "mass customization" production system, delivery typically takes less than five days; express orders arrive even sooner.
EncoderMatch incorporates the specs of more than 1.5 million kinds of incremental encoders, from more than 20 internationally renowned manufacturers. Developed with artificial intelligence, its algorithms compare specifications of the encoder to be replaced, including resolution, interfaces, installation space, shaft and flange dimensions, and protection class, with the characteristics of devices from the POSITAL lineup.
Customers using this product selection tool have several options. To save time, one may enter the specific make and type code of the old encoder and get the proper replacement specified in seconds. The search result displays the level of compatibility. The user can also specify the manufacturer's produce range, minus exact type or product identification. This directs the customer to the POSITAL Product Finder tool, which lists all POSITAL incremental encoders that meet the specified requirements.
For POSITAL-made incremental encoders, the resolution and output level are programmable and can be changed by modifying the parameters in the firmware; no physical changes to the device are required. The convenient UBIFAST programming tool makes configuration changes fast and easy.
For more information, contact POSITAL.
---
Share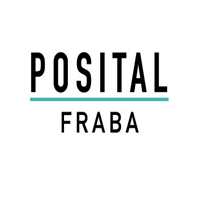 Posted by FRABA Inc
To help customers find replacement encoders quickly and easily, POSITAL-Fraba recently launched an intuitive online prod... Read more
Related Topics
Related Sectors